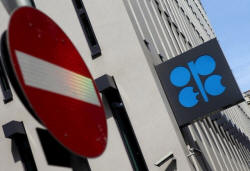 OPEC-led attempt for oil-cut deal under way, prospects slim
Send a link to a friend Share
[January 27, 2016] By Alex Lawler and Rania El Gamal
LONDON/DUBAI (Reuters) - OPEC is renewing efforts among members and producers from outside the group for a deal to fix an oil glut and boost prices, but it is too early to say whether the attempt will work, OPEC sources said on Wednesday.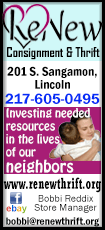 Such a deal has been mooted and dismissed for over a year and the lack of any supply restraint by the Organization of the Petroleum Exporting Countries and rivals such as Russia has helped send prices to a 12-year low close to $27 a barrel.

Hopes were raised on Tuesday when Iraq's oil minister said top OPEC producer Saudi Arabia and Russia were showing new signs of flexibility about agreeing to tackle the oversupply in the market.

And Venezuelan President Nicolas Maduro announced on Tuesday that the country's oil minister would tour OPEC and non-OPEC countries in a bid to drum up support for joint action.

OPEC delegates, including those from Gulf countries, speaking after Iraq's comments, said Venezuela's attempt to get everyone around the table for a deal faced challenges.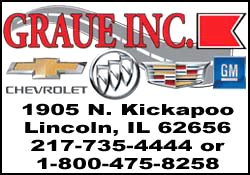 "Something is cooking but it might not be done fast. There is communication within OPEC trying to get all sides together," one OPEC source said. "But the main challenge is Iran and Russia."

Moscow, seen as key to any agreement, has so far refused to cooperate. OPEC member Iran is pressing ahead with plans to boost its oil supply after international sanctions against it were lifted earlier this month.

A second OPEC source said he did not know whether Venezuela's latest initiative would succeed, but he hoped for an agreement to lift prices.

"I have no idea. I am looking for something to have a fair price, which will last," the source said.

OPEC MEETING?

Venezuela has also requested an emergency OPEC meeting and the current OPEC president, Qatar's Energy Minister Mohammed al-Sada, is seeking feedback from members on whether to hold one.

[to top of second column]
"The president is still awaiting answers," the second OPEC source said.

On Monday, senior officials from OPEC and Russia stepped up vague talk of possible action. But Moscow said on Wednesday that while Russia talks regularly to various countries about the oil market, it was too early to speak of joint action.

"At the moment one cannot speak of coordinating actions in a practical sense," Kremlin spokesman Dmitry Peskov said.

A third OPEC delegate said he doubted OPEC would be able to reach an agreement with outside producers, citing the failure of previous attempts. In 2001, Russia pledged to join supply cuts with OPEC but later reneged.

"I still don't think that any real joint action between OPEC and non-OPEC is going to happen because of old trust issues," the delegate said.

(Editing by Dale Hudson)
[© 2016 Thomson Reuters. All rights reserved.]
Copyright 2016 Reuters. All rights reserved. This material may not be published, broadcast, rewritten or redistributed.