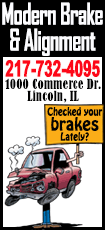 Lehner made 34 saves and picked up an assist on the first of two goals by Sabres center Jack Eichel in a 3-2 win over the Ottawa Senators at Canadian Tire Centre.

"Especially here," Lehner, who spent the first five years of his career with Ottawa before a summer time trade to Buffalo, said when asked if the assist was special, "because me and the goalie coach here always argued I can't play the puck, so it was perfect."

It was just the fifth game of the season for Lehner, who was sidelined for much of the first four months with a high ankle sprain.

"It feels really good," Lehner said of the victory, which stopped a Buffalo losing streak at three games. "I feel like I've been playing really well, getting better every game and every practice and starting to find my identity a little bit, how I should play the game. I got a little deeper in the net and tried to read pucks a little bit more, not jumping all over the place. It was nice to get a win, especially here. It's a lot of memories here and a great team over there."

Also scoring for the Sabres (20-26-4) was winger Evander Kane, while defenseman Erik Karlsson and winger Bobby Ryan replied for Ottawa (23-21-6)

Senators goalie Craig Anderson made 19 saves as his team failed to gain momentum off a 3-0 win over the New York Rangers on Sunday.

"One step forward, one step back," said Ryan. "It's .500 hockey, it's probably a dip below .500 hockey for the last little while for us. We're not making the playoffs if we don't figure it out quickly. And very quickly."

Senators coach Dave Cameron was even more pointed with his assessment of the team.

"For me it's almost like it's too hard for some guys to play the right way every night," he said. "When we drop off like that, and that's not the first time we've done it, I'm starting to think it might be too hard for guys to be able to play in the National Hockey League at a high level."

Eichel's two goal performance included the winner at 1:08 of the third, when he was able to tuck the puck into the open net while capitalizing on some sloppy Senators defensive zone play.

The rookie's earlier goal was on a brilliant solo effort, as he took a feed from Lehner and rushed down the right wing before beating Anderson on a wraparound.

"Lennie makes a great play to jump out of his net," Eichel said of Lehner, who caught the Senators on a line change. "We were able to go on a little bit of an odd man rush. Luckily I was able to squeak one by him. It's a big play by Lennie."

Karlsson scored from in close on a rebound, with the second, but had no luck thereafter. He finished with nine shots on goal while Senators winger Mike Hoffman had eight.

[to top of second column]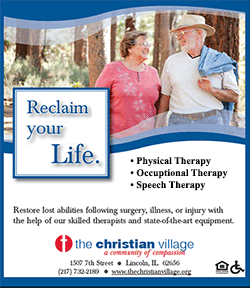 "I think the first goal they got was questionable," said Lehner. "So he was not going to get another one."

The Senators outshot the Sabres 22-2 in the third period, but Lehner held strong.

"He was solid," said Karlsson. "Both the goals we scored we're in tight, on rebounds, where he can't do anything. He comes up big for them, makes some really good saves, and pretty much steals the game for them at the end."

The Senators thought they had tied the game in the last second, but center Jean-Gabriel Pageau's shot crossed the line a split second after the final buzzer.

"We were playing a lot of defense in the third period and Robin was a big part of that," said Sabres coach Dan Bylsma. "He had three or four really big saves where they had great looks with their good people shooting it and he came up big.

"I liked how Robin settled into the game and stayed strong throughout."

NOTES: Senators D Marc Methot missed his fifth straight game with a lower body injury but should return right after the all-star break, as coach Dave Cameron was still holding out hope he'd play against the Sabres following the morning skate ... Senators C Kyle Turris missed his fourth game since his Ironman streak ended last week at 307 with a lower body injury ... Senators LW Milan Michalek missed his second game with his second broken finger of the season ... Sabres D Josh Gorges missed his third consecutive game with an upper body injury. Gorges has watched five of the last six ... Sabres D Carlo Colaiacovo has now been a healthy scratch 21 of the last 22 games ... Sabres C Philip Varone was a healthy scratch for the second game in a row.
[© 2016 Thomson Reuters. All rights reserved.]
Copyright 2016 Reuters. All rights reserved. This material may not be published, broadcast, rewritten or redistributed.