Blazers shut down Cousins, Kings
Send a link to a friend Share
[January 27, 2016] PORTLAND, Ore. -- In his previous two games, DeMarcus Cousins did his best Wilt Chamberlain impression, averaging 52 points and terrorizing the opposition.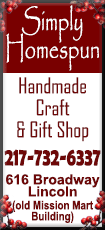 It only made sense that the Sacramento Kings center had to come back to earth at some point.

That occurred Tuesday night at the Moda Center, where Cousins struggled through a terrible shooting game and the Portland Trail Blazers upended the Kings 112-97.

The 6-foot-11, 270-pound Cousins shot 4-for-21 from the field and 9-for-17 from the free-throw line for 17 points -- a night after scoring 56 points in a 129-128 double-overtime loss at home to the Charlotte Hornets.

Was fatigue a factor?

"You hate to make excuses, but honestly, that played a big part in it tonight," Cousins said. "We just didn't have the usual pop. We still had a great chance to win this game, but we totally let it get away toward the end."

Guard CJ McCollum scored 18 points, and guard Damian Lillard chipped in 15 points and 13 assists as Portland broke open a tight game at halftime to win in convincing fashion.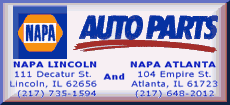 Guard Gerald Henderson added 15 points and seven players scored in double figures for the Blazers (21-26), who moved percentage points ahead of Sacramento (20-25) in the race for the eighth and final playoff spot in the Western Conference.

"It was a very good win for us," Portland coach Terry Stotts said. "We played really well throughout the game. We won every quarter. I liked our defense. (Lillard) set the tone early with his assists. (Sacramento) may have been a little fatigued, but nevertheless, we played well."

Guard Rajon Rondo collected 15 points and 11 assists for the Kings, who trailed only 58-52 lead at the half.

A McCollum free throw hiked the Blazers' edge to 74-63 midway through the third quarter. The Kings cut it to 74-67, but the Blazers went on a 7-0 run to make it 81-67. Portland took an 88-74 advantage into the final period.

The Blazers started the fourth quarter on a 10-4 run to stoke their lead to 98-78, and it was over.

Portland committed much of its defensive effort to containing Cousins.

"Our bigs did a great job," Lillard said. "They played physical from the jump. They took the challenge. Our wings, our guards did a good job of digging and making (Cousins) feel our presence. He was spinning into two guys a lot. There was a lot of activity in there."

Asked about the fatigue factor, Sacramento coach George Karl smiled.

[to top of second column]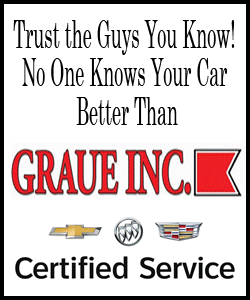 "As a coach, I don't like that excuse," he said. "As a human being, it's probably justifiable.

"The game was too long for us tonight, no question. I don't know if it was mental or physical fatigue, but when the game turned the wrong way in the second half, we didn't have that recommitment. And my team has been really good this year at persevering."

Lillard had six points, seven assists and three rebounds to stake Portland to a 33-29 lead after one quarter. Rondo had nine points and four assists for the Kings.

The Blazers started the second quarter with a 12-5 spurt to go ahead 43-34. They settled for a six-point bulge at intermission.

NOTES: Portland is 6-2 in its past eight games. ... Sacramento F Omri Casspi started in place of Rudy Gay, who sustained a corneal abrasion of his left eye in Monday night's 129-128 double-overtime loss to Charlotte. Gay is listed day-to-day. "I'm hoping we'll get him back on the road trip," said Coach George Karl, whose Kings visit New Orleans on Thursday and Memphis on Saturday. Casspi had 10 points and eight rebounds in 24 minutes. ... Sacramento C DeMarcus Cousins entered the game averaging 52 points in his previous two games. "These were special games -- games we'll remember for a long time," Karl said. "We ran into two teams that didn't have a lot of size, and we got the ball to him in a very efficient way, but he was also a very efficient player at a high level. It was fun to watch." Portland coach Terry Stotts, asked how he would describe Cousins' recent play: "I don't know what the word would be. He is doing some things that haven't been done in a long time. It's admirable to watch and a challenge to prepare for."
[© 2016 Thomson Reuters. All rights reserved.]
Copyright 2016 Reuters. All rights reserved. This material may not be published, broadcast, rewritten or redistributed.