Illinois Budget Stalemate Lincoln College students
LC to fund sixty percent of MAP Grants for students; cutting forty percent for spring semester

Send a link to a friend Share
[January 27, 2016] LINCOLN - The pain of the state budget stalemate is far-reaching, and Lincoln College is now feeling its impact. While the college does not rely on state funding to cover its operating costs, many of the college's students need state funding to help cover their tuition costs at Lincoln College.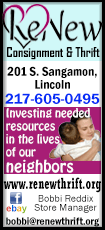 Almost two-thirds of Lincoln College students currently receive grants through the Monetary Award Program (MAP), at an average amount of more than $4,000 per student. During the fall semester, Lincoln College covered the full cost of MAP grants for qualified students by using its line-of-credit borrowing arrangement with lenders and the belief the state would resolve its budget. With a state budget still not in place, the college, like most colleges, cannot afford to cover these funds in full for MAP recipients during the spring 2016 semester. Lincoln College made the difficult decision to cut what it can cover by 40 percent for each MAP recipient while still funding the remaining 60 percent.
When the budget is resolved and full MAP funding is restored, Lincoln College will add the MAP grant back to students' accounts and notify them as soon as possible. This was a difficult decision and one Lincoln College President; Dr. David Gerlach said is hurting the students who need this educational opportunity the most.

"The budget stalemate is impacting students all over the state and ultimately it's affecting students' success. The number one reason students are not successful is because of financial issues and they should not have to bear this financial burden on their own." Gerlach stated; "The students most significantly impacted are the students who need college the most."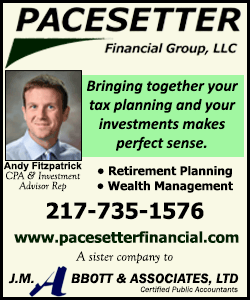 Lincoln College's mission is to provide an outstanding education at an affordable price. Lincoln College understands the economic hardship the state budget is creating for our students and their families and will continue to work hard to help provide news of full MAP funding being restored to finance college educations.

A detailed letter is being sent to all Lincoln College students and guardians explaining the spring semester MAP Grant reduction.
[Christina Xamis, Lincoln College]