These are just a couple of the ways the American Cancer Society works to fight back against cancer aided by funds raised through Relay For Life events worldwide.

The Logan County Relay For Life has kicked off its 2016 program. Meeting at Lincoln Christian Church on Monday, January 25, the aim was to meet leaders, start setting goals, discuss leadership roles, and share fundraising ideas. This year's Relay for Life will be held on June 18 from noon to midnight outside the Lincoln Center at Lincoln College and the theme will be "Rockin' For A Cure."
Following a potluck dinner, Rachel Ray, Relay for Life specialist from Springfield's American Cancer Society office, introduced Event Lead, Cyra Buttell; Experience Lead, Cherokee Sydney and several other Relay leaders.
Activities Lead, Becky Rybolt will help set up entertainment for the Relay and work with Entertainment Lead, Nicole Lee. Logistics Lead, Devin Vannoy will help put it all together.
Team Ambassador, Carolyn Motley can help you get registered for the Relay and be a team mentor if needed. She can be reached at illinicarolyn @aol.com. Motley said eight teams have already signed up and she has heard from several more.
Jill Rannebarger of Champaign, part of Champaign County's Relay For Life for ten years, will act as a mentor for other leads.

Buttell said goals this year are to raise $65,000 in gross income, have 27 teams and 265 participants; and to get at least 135 survivors involved. She would also like to have at least five new ACS CAN members.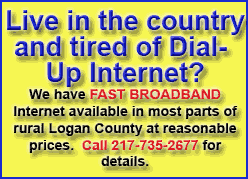 Buttell said she still needs people leads, community champions, team ambassadors, youth champions, ceremony leads, find the cure leads, fundraising leads, and account leads. These leaders assist with various tasks such as recruiting teams, speaking to groups, helping teams meet goals, engaging youth in cancer awareness events, and fundraising workshops.

Making a Difference

Buttell said the Relay started in 1985 with one person, Gordon Klatt, who circled a track at Baker Stadium at Tacoma, Washington's University of Puget Sound for 24 hours, walking 83.6 miles, and raising $27,000 to fight cancer. In 1986, nineteen teams participated in the first Relay For Life event at Tacoma's Stadium Bowl, raising $33,000. It has now grown into a nationwide event and global phenomenon raising nearly five billion dollars to save lives. Ray said there are now 5,000 Relay for Life events making a difference in over 25 Countries.
Rannebarger and Ray both spoke about the American Cancer Society Cancer Action Network (ACS CAN), which helps to get the message to legislators about the importance of educating people about cancer and advocates for laws to be passed.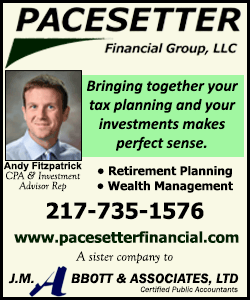 Laws have been implemented to help reduce cancer and there is currently legislation about advertising Electronic Cigarettes. Rannebarger said members of ACS CAN just filled out an online form and a letter to legislators asking them to fund more cancer research that will be sent. ACS CAN memberships are only ten dollars per year.
Ray said there are many services provided by the American Cancer Society such as free rides, lodging, and other resources.
Cancer Journeys

Five people stood when Tonita Reifsteck recognized cancer survivors. In addition to survivors, several caregivers were recognized.

Survivor Nicole Lee said in 2009, when she was 21 years old and a student at Eastern Illinois University, she found out that she had cervical cancer. She had surgery and several biopsies plus strong antibiotics to treat it. Now she is a survivor and pregnant with her second child.

Buttell has also been touched by cancer. Five years ago, when Buttell had just learned she was pregnant, her mother was diagnosed with a very rare melanoma in her intestines. Buttell said the American Cancer Society helped pay for gas when she went for treatments and put the family up in the Hope Lodge near Barnes Hospital. Buttell's mom was positive she would survive to see her grandchild grow up, but unfortunately, died just two weeks before her granddaughter was born.

With over 700 cancer survivors in Logan County, there are many more stories of cancer journeys. Survivors and caregivers receive pins, which Reifsteck said are the "Purple Heart" of cancer survivors.

Fundraising opportunities

Ray said there are many fundraising opportunities such as Coaches vs. Cancer at sporting events, relay recesses for kindergarten through fourth grade, and a relay field day for fifth through eighth grade students, to raise money while learning about cancer. Starting February 16, there will be a March Mania Online Challenge with teams going head to head in fundraising each week.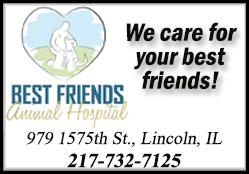 Buttell said she hopes to have a community 5K in the next several months and REPS gym has already offered to be a partner.

If you are interested in fundraising for the Relay, there are several people you can contact:

Sponsorship Lead, Cheryl McGill manages 'sponsorships asks' that are being made in the community. These sponsorships can be credited to a team and/or an individual participant. To make sponsorship asks, please contact Cheryl at cmcgill7936@hotmail.com before you ask for sponsorship.

Online Lead, Tammy Dietrich will be sending out Fundraising Friday emails every Friday to registered participants who provided an email when registering. To have your fundraiser included in these communications, contact Tammy at tbarcalo@abelink.com

Event Lead, Cyra Buttell is managing the Relay for Life of Logan County, Illinois Facebook group and can help you get the word out about your fundraisers on social media. To promote your fundraiser on Facebook, contact Cyra at cyralynn87@hotmail.com

Marketing and Publicity Lead, Tonita Reifsteck gets information to the media. You can also contact her about where you can put flyers advertising fundraisers.

Reifsteck also serves as Survivor and Caregiver lead, so you can give her names of survivors willing to have their names shared.

She will have a phone tree for those without email and also has lists of teams, celebration charts, and lists of those struggling.
You can find more information on the website for the Logan County Relay at www.relayforlife .org/loganil where you can also sign up online. There is no fee for registration. You can also contact Carolyn Motley to sign up your team. Meetings have been scheduled for each month up to June's Relay For Life.

[Angela Reiners]