First Detector Workshop focuses on early detection of invasive pests
Send a link to a friend Share
[January 29, 2016] The University of Illinois Extension invites you to a workshop focused on early detection of and responses to invasive pests in Illinois.
Date: Wednesday, February 24, 2016

Time: 9:00 am to 4:00 pm

Location: University of Illinois Extension - Sangamon County Office, 700 S. Airport Drive, Springfield, IL 62707

Cost: $40 Registration Fee covers instruction, onsite lunch, and training materials

Early detection and response are key to managing invasive pests. The Illinois First Detector Workshops are aimed at improving first detector training and invasive species awareness. Topics in 2016 will cover insect invaders of forests, boxwood blight, and jumping worms. Learn more about your role as a first detector and what's new with the Illinois Exotic Weed Act. These in-depth training sessions will cover identification/detection, life cycle/biology, sampling, management, and commonly confused look-a-likes. Participants can take part in hands-on activities.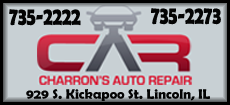 Continuing Education Credits applied for: IAA Certified Arborists, Society of American Foresters, Master Naturalists, and Master Gardeners.

Pre-registration is required and is available at http://web.extension.illinois.edu/lms/.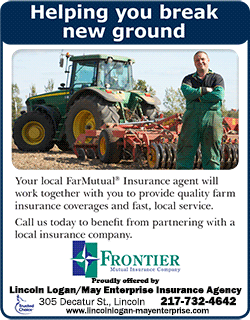 Contact Jennifer Fishburn at fishburn@illinois.edu or (217) 782-4617 for more information.

Detailed Agenda:
9:00-9:15 Welcome & Opening Remarks
9:15-9:45 Illinois First Detectors: Your Roles and Responsibilities
9:45-10:15 New to Illinois! Jumping Worms Discovered in 2015
10:15-10:30 Break
10:30-11:15 Regulated in Illinois: What You Need to Know About the IL Exotic Weed Act
11:15-12:00 Coming to Illinois? Boxwood Blight and Thousand Cankers Disease Updates
12:00-1:00 Lunch with opportunity for Open Discussion/Questions
1:00-1:45 Threat to Illinois Forests: Insect Invaders
1:45-2:00 Break
2:00-3:30 Hands-On Exercises
3:30-4:00 Evaluations/Wrap Up
[Sandra L. Duncheon, University of Illinois Extension]