Hedge fund clients look to global macro funds for profit in 2016
Send a link to a friend Share
[January 30, 2016] By Svea Herbst-Bayliss

BOSTON (Reuters) - As 2016 shapes up to be even more unpredictable than last year, wealthy investors are planning to allocate more of their money to hedge funds focusing their bets on rates, currencies and commodities rather than stocks, a strategy which tends to fare better in volatile environments.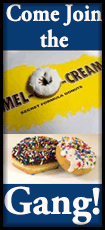 So-called global macro funds, like the ones run by industry icons Paul Tudor Jones, Alan Howard and Ray Dalio, are expected to rank among this year's best performers, according to J.P. Morgan's Institutional Investor Survey 2016, gathering input from 322 investors controlling $910 billion in assets.

Some 16 percent of the respondents said they planned to add money to the amount allocated to global macro funds. That marks the largest net change for any hedge fund category this year, and a sharp increase from 2015 when only 5 percent of the respondents said they planned to add cash to global macro funds.

Last year, which contained a few surprises for investors, global macro funds on average lost 1 percent and a handful went out of business.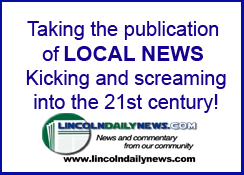 This year, as uncertainty increases and lots of trading movements are expected, global macro funds, managed futures funds and quantitative long-short equity funds are back in favor, the J.P. Morgan data showed.

"Strategies that tend to perform well in volatile markets are in vogue right now," said Alessandra Tocco, global head of capital introduction, consulting and strategic content for J.P. Morgan. "Investors are concerned with lackluster performance among hedge funds and are taking a closer look at their hedge fund portfolios."

The new appetite has been on display at former Brevan Howard partner Chris Rokos' new fund, which has raised $3.5 billion. Former Soros Fund Management chief investment officer Scott Bessent is also preparing a fund which investors say will be popular.

[to top of second column]
While investors may not want to raise their overall allocation to hedge funds, they will likely rearrange their roster of managers after 70 percent of respondents said their hedge fund investments failed to meet targeted returns in 2015.

That marks a dramatic decline from 2013 when 90 percent said their funds hit target rates.

One reason for last year's poor returns may be managers' tendency to crowd into the same trades, investors said, adding that they expect to make the biggest moves at stock-oriented funds.

(Reporting by Svea Herbst-Bayliss; Editing by Bill Rigby)
[© 2016 Thomson Reuters. All rights reserved.]
Copyright 2016 Reuters. All rights reserved. This material may not be published, broadcast, rewritten or redistributed.