Love, who was passed over by the Eastern Conference coaches as an All-Star reserve, enjoyed his second-highest scoring game this season. Cleveland's power forward scored 34 against Orlando on Nov. 23.

James became the youngest player and the 17th in league history to reach 26,000 when he made two free throws during the third quarter. He finished with 20 points, nine rebounds and a team-high eight assists.

Kyrie Irving supplied 28 points for the Cavaliers, who are 3-1 since Tyronn Lue replaced David Blatt as head coach. Tristan Thompson added a double-double with 11 points and 14 rebounds.

Andre Drummond's 20 points and eight rebounds led the Pistons.

Mavericks 91, Nets 79

DALLAS -- Dallas jumped out to an 18-point lead in the second quarter and was never really challenged by Brooklyn.
The Nets tried to make a game of it with a brief run in the second quarter to get to halftime down 51-39 and then came out hustling in the third quarter to get to 58-51 with 5:04 to go. But they headed into the fourth quarter trailing by 16 points.

Chandler Parsons led Dallas with 19 points, 10 rebounds and three assists. Zaza Pachulia posted his 22nd double-double of the season with 16 points and 12 rebounds in his return from missing three games with a sore Achilles.

Brook Lopez had 28 points and 12 rebounds for the Nets.

Thunder 116, Rockets 108

OKLAHOMA CITY -- Kevin Durant and Russell Westbrook combined for 59 points to lead Oklahoma City over Houston.

Durant scored 33 points on 11-of-18 shooting from the field and had 12 rebounds and three assists. Westbrook picked up his sixth triple-double of the season with 26 points, 10 rebounds and 14 assists. Enes Kanter contributed 22 points and 10 rebounds.

James Harden led the Rockets with 33 points, seven rebounds and seven assists.

Heat 107, Bucks 103

MILWAUKEE -- Dwyane Wade scored 21 points, including the go-ahead jumper with 45 seconds left, as Miami wrapped up a five-game road trip.

Chris Bosh finished with 20 points, Luol Deng had 16 and Amar'e Stoudemire and Goran Dragic each added 12.

Giannis Antetokounmpo led the Bucks with 28 points, four rebounds and six assists. Milwaukee also got 24 points from Greg Monroe.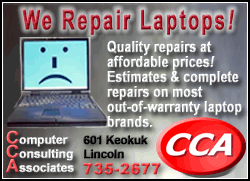 Knicks 102, Suns 84

NEW YORK -- New York ended a four-game losing streak and extended Phoenix's road losing streak to 13, its longest drought away from home in 32 years.

Carmelo Anthony returned after missing two games with a sore knee to contribute 19 points, 10 rebounds and eight assists for his 12th double-double of the season. Arron Afflalo chipped in with 17 points for the Knicks.

Devin Booker topped the Suns with 21 points.

[to top of second column]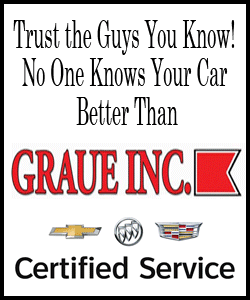 Celtics 113, Magic 94

BOSTON -- Sizzling Boston used balanced scoring to cruise to its fifth straight win.

The Celtics had seven players score in double figures and sent the Magic to their eighth straight loss and 12th in their last 13 games in the opener of a home-and-home series that ends Sunday night at Orlando.

Boston blew open a semi-close game by going on a 22-4 tear that ended with a 15-0 run in the first 5:32 of the fourth quarter. Marcus Smart and Kelly Olynyk led the Celtics with 16 points apiece.

Nikola Vucevich led six Magic players in double figures with 14 points.

Jazz 103, Timberwolves 90

SALT LAKE CITY -- Karl-Anthony Towns scored 32 points for Minnesota, but his big night was overshadowed by Rodney Hood and Derrick Favors.

Hood led the Jazz with 22 points and Favors had 20 points and nine rebounds in his first start since Dec. 23. He returned this week after missing 16 games because of back spasms. Rudy Gobert contributed 14 points, 12 rebounds and two blocks.

Towns hit 13 of 17 shots from the floor and grabbed 12 rebounds, Gorgui Dieng contributed 20 points and 15 rebounds, and Zach Lavine scored 19 off the bench for Minnesota, which has lost 10 consecutive road games and 14 of 16 overall.
Trail Blazers 109, Hornets 91

PORTLAND, Ore. -- Damian Lillard, Allen Crabbe and CJ McCollum combined for 59 points to lead Portland over Charlotte.

Lillard had 22 points, Crabbe 20 and McCollum 17 for the Trail Blazers, who won for the seventh time in the last nine games. Portland broke open a tight game by outscoring Charlotte 33-24 in the third quarter. Al-Farouq Aminu (17 points, 12 rebounds) and Mason Plumlee (13 points, 12 boards) each had double-doubles.

Marvin Williams led Charlotte with 20 points and nine rebounds.

Clippers 105, Lakers 93

LOS ANGELES -- Chris Paul had 27 points and seven assists, sparking the Los Angeles Clippers to a victory over the Los Angeles Lakers at Staples Center.

Austin Rivers scored 17 points and Lance Stephenson added 16 for the Clippers, who beat the Lakers for the ninth consecutive time. Jamal Crawford contributed 15 points.

Julius Randle led the Lakers, who lost their ninth game in a row, with a career-high 23 points and 14 rebounds. Jordan Clarkson had 17 points and eight boards, while Roy Hibbert chipped in 12 points.
[© 2016 Thomson Reuters. All rights reserved.]
Copyright 2016 Reuters. All rights reserved. This material may not be published, broadcast, rewritten or redistributed.