Heck, left winger John Scott isn't even in the organization any more, having been dealt to Montreal two weeks ago in a three-team trade that many feel was orchestrated for the express purpose of keeping him away from the podium he dominated in Bridgestone Arena.

But Scott, who won a fan vote to serve as Pacific Division captain, is rubbing shoulders with the likes of Jamie Benn and John Tavares instead of playing AHL games in Portland, Maine, and Hartford as a member of the St. John's IceCaps.

"There was a time where I wasn't sure how the league felt, but I think I've put those thoughts to rest," Scott said. "It's been pretty crazy, but I think everyone's on board with this."

That sure wasn't the case once it was apparent that a campaign to vote Scott into the game would succeed. Known more as an "enforcer," Scott has five goals in 285 NHL games over eight seasons, not the type of skill set one would expect to see in a glamour event.

There were rumblings from some around the league -- Nashville Predators general manager David Poile opined prior to Scott winning the fan vote that it would be bad for the game if Scott were to earn a roster spot -- that the fan vote shouldn't count.
And when Arizona shipped Scott east on Jan. 15, it appeared the NHL would get its wish to keep Scott from spending this weekend in Nashville. But four days later, after harsh criticism from fans and media, the league walked back those plans and said Scott would play.

Players and coaches alike Friday came out in support of Scott.

"It's a great story," Washington Capitals coach Barry Trotz said. "You're allowing the fans to be a part of it. It's a complex story to be sure, but this is a celebration of hockey. You talk to anyone who's played with him, he's got a great personality."

Indeed, Scott emerged as equal parts charming and Howard Cosell tell-it-like-it-is during his 15 minutes of fame Friday, flashing a smile even as he criticized those who he said didn't understand his part in this story.

It was those barbs that inspired Scott to write a piece for the Players' Tribune Thursday, telling his side of the controversy. In his story, Scott said that an NHL official tried to persuade him not to play by asking him if this was something his kids would be proud of.

In a clear attempt at regaining some lost PR points, commissioner Gary Bettman said Friday morning that Scott was "welcome" at the All-Star Game.

Joke vote or not, the league doesn't have a choice. The fans spoke and they wanted John Scott to play, and judging from the news that souvenir jerseys with Scott's No. 28 have already sold out, the fans are likely to show just how much they wanted Scott to play this weekend.

"It's neat," he said. "I'm going to enjoy it while I'm here, then go back to the real world."


PANTHERS ON THE PROWL: No team in the league made a bigger statement prior to the All-Star break than the Florida Panthers.

In a back-to-back over the weekend, Florida blanked Stanley Cup champion Chicago 4-0 and dumped Eastern Conference titleist Tampa Bay 5-2, then displayed no letdown whatsoever Tuesday night in mauling Toronto 5-1.

[to top of second column]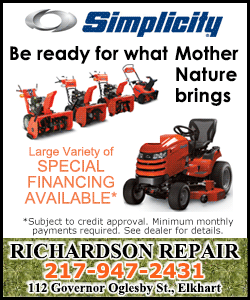 At 29-15-5, the Panthers lead the Atlantic Division by five points over the Lightning. They are 15-3-1 in their last 19 matches, earning the respect of players around the league who have gotten used to enjoying sunshine and success on their road trips to the Miami area.

"Obviously, what they have going on in Florida right now is pretty special," Blackhawks right winger Patrick Kane said. "They handed us a pretty good beating the other night. It seems like they're rejuvenated."

Montreal defenseman P.K. Subban points to coach Gerard Gallant's presence as a key to the Panthers' winning ways. Gallant was an assistant coach with the Canadiens in 2013-14 when they reached the Eastern Conference finals.

"He's able to play both sides of the fence," Subban said. "He understands players but can still instill discipline in a team. You know how you get respect in this league is by winning and they're winning, and they look like they're having fun."

Florida defenseman Aaron Ekblad, making his first All-Star Game appearance, has been impressed by his team's consistency over the last couple of months.

"It's amazing to see, considering the diversity of skills and talents and age we have on this team," Ekblad said. "For all of us to work together towards building the chemistry that makes a great team is really fun to be a part of."

SKILLS COMPETITORS ANNOUNCED: To no one's surprise, Nashville Predators defenseman Shea Weber will defend his title in the Hardest Shot contest Saturday night with a sellout crowd of over 17,000 cheering him on.

Weber ripped a blast of 108.5 mph last year in Columbus, about seven mph faster than Winnipeg Jets defenseman Dustin Byfuglien, and could top that with the adrenaline from the loud crowd on his side.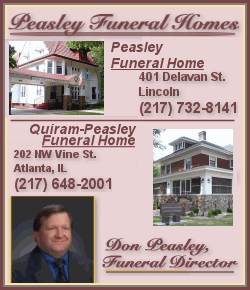 But Weber, who as Nashville's captain is in some ways the franchise's face for the weekend, cautions that a back-to-back title is no cinch.

"I was sweating it out last year," Weber said. "Remember, I missed my first shot. So I just wanted to get the second shot on goal."

The teams were drawn up after a meeting of division captains. They were divided into Eastern and Western Conferences, with points to be awarded for fastest skater, breakaway challenge, accuracy shooting, challenge relay and a shootout in addition to the hardest shot.

The winning conference gets to choose when it will play on Sunday. The Atlantic-Metropolitan victor meets the winner of the Central-Pacific period for the championship.
[© 2016 Thomson Reuters. All rights reserved.]
Copyright 2016 Reuters. All rights reserved. This material may not be published, broadcast, rewritten or redistributed.