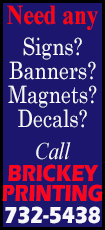 The 6-foot-5, 250-pound Newton is the NFL's greatest dual-threat quarterback and brings boundless energy and enthusiasm to his job and relishes the spotlight - which will shine brightest on Feb. 7 when he battles the Denver Broncos in Super Bowl 50.

Beloved by his teammates, the 26-year-old Newton led the top-seeded Panthers to a league-best 15-1 record in the regular season while at the helm of the NFL's highest-scoring offense.

He also dances in the end zone after touchdowns, signals first downs after a clutch play and mimes Superman ripping off his shirt following his special gridiron feats - histrionics that can get under the skin of opposing players and fans.

"When I look in the mirror, it's me," Newton said. "Nobody changed me, nobody made me act this certain type of way, and I'm true to my roots. And it feels great."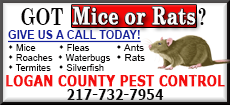 Newton, who may not appeal to some due to his brashness and outspoken nature, on Wednesday suggested his skin color was a factor in how he has rubbed some fans the wrong way.

"I've said this since day one," Newton said. "I'm an African-American quarterback that may scare a lot of people because they haven't seen nothing that they can compare me to."

Fans have witnessed other successful African-American signal callers, but what sets Newton apart are his celebrations.

Supporters of the Seattle Seahawks, who were eliminated from the playoffs by the Panthers, were irked that Newton ripped down one of their signs at Carolina's stadium and have started a petition to ban him from their stadium.

Last November, a Tennessee mother wrote Newton a letter, shared with the Charlotte Observer, saying he marred her 9-year-old daughter's first game with "The chest puffs. The pelvic thrusts. The arrogant struts and the 'in your face' taunting of both the Titans' players and fans."

Chatter about his antics has obscured a vital element in the unflappable fifth-year quarterback's success - the hard work he has put in and growth he has achieved as a quarterback.

Raw talent carried Newton to a college championship with Auburn, the Heisman Trophy as top U.S. collegiate player, the top pick in the 2011 NFL Draft and rookie of the year honors.

But under the tutelage of former quarterback coach and current offensive coordinator Mike Shula, Newton, once feared a too inaccurate a passer to succeed long-term in the NFL, has honed his gifts to thrive as a pocket passer.

[to top of second column]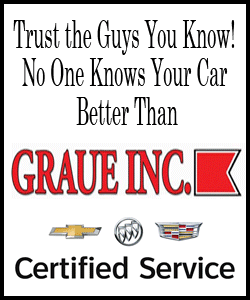 Given authority to change calls at the line of scrimmage, he is patiently exploiting defenses and deftly picking his spots to run the football while blossoming into the frontrunner for NFL most valuable player honors.

This season, Newton led all quarterbacks with 45 touchdowns, including 35 passing scores that topped his previous career high by 11 despite his top receiver missing the season due to injury.

"That's just who he is. He's a tremendously gifted athlete, a terrific quarterback, a smart football player," Panthers head coach Ron Rivera said.

Rivera shrugged off negative reaction to Newton.

"People think that you should be stoic when you play this game and I think a lot of people disagree," Rivera said.

"You should be able to come out and have fun. This is a kid's game we're playing. I know there's a lot of money involved and everything, but at the end of the day, it's about entertainment and having fun."

Rivals have also voiced respect for Newton, who is now one win away from capping a remarkable season with a maiden Super Bowl for him and the 21-year-old Panthers franchise.


"I have never seen nobody who has that size ... can sit in the pocket and then can run," said Denver cornerback Aqib Talib.

"He's probably the most dangerous quarterback in the NFL right now."

(Editing by Frank Pingue)
[© 2016 Thomson Reuters. All rights reserved.]
Copyright 2016 Reuters. All rights reserved. This material may not be published, broadcast, rewritten or redistributed.