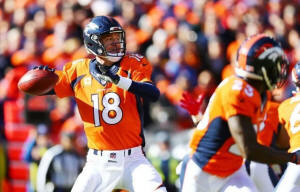 Last rodeo or not, Peyton assured spot in pantheon of greats
Send a link to a friend Share
[January 30, 2016] By Steve Keating

(Reuters) - Peyton Manning has said Super Bowl 50 could be his "last rodeo" and if the Denver Broncos quarterback rides off into the sunset holding the Vince Lombardi trophy the fairytale finish will not be an unfamiliar one.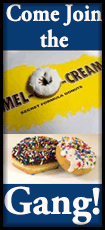 The idea of Manning, who at 39 is set to become the oldest quarterback to start a Super Bowl, winning a title in what could be the last game of his career remains intact with the symmetry of his boss and former Denver quarterback John Elway.

Manning broke into the NFL in 1998 as the first overall pick of the Indianapolis Colts, the same season Elway, who for the moment is the oldest quarterback to play in a Super Bowl, penned the perfect ending to his Hall of Fame career by leading Denver to a second consecutive NFL championship.

Thousands of media members will descend on San Francisco seeking a definitive answer from Manning about his career plans but he will no doubt dance around his interrogators easier than he can expect to avoid the Carolina Panthers pass rush in the Feb. 7 Super Bowl.

Not even younger brother and two-time Super Bowl winner Eli Manning knows what Peyton's plans are but conceded signing off as a Super Bowl winner is not a bad way to end a career.
"When you get to year 19 and kind of deal with some injuries and things going on, it'd be a good way to go out," said Eli. "I don't know if it is, but because of that possibility, I hope that he can win this game and if he decides to hang it up, go out on top."

With five NFL Most Valuable Player awards, a Super Bowl win in which he was named the game's MVP and a slew of passing records, the elder Manning has ticked just about every box off his NFL to-do list.

But if Manning has anything left to prove in his Hall of Fame career, it is that he can win when it matters most.

For all his greatness the one knock against Manning is that he has not always been at his best when the spotlight shines its brightest. He owns the NFL record for most playoff losses with 13, including two Super Bowl defeats, and the mark for one-and-done postseason appearances with nine.

A win in Super Bowl 50 will not define his career but will certainly provide Manning supporters more ammunition in the ongoing debate about where he ranks among the all-time greats.
Off the field Manning comes across as a laid back southern boy but on the gridiron he is a clinical, ruthless competitor with an off-the-charts football IQ who has revolutionized the game with his ability to change plays at the line of scrimmage.

[to top of second column]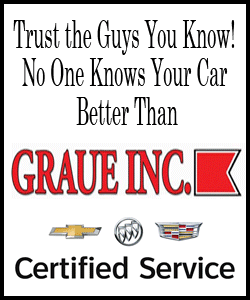 Manning was also durable, starting every game his first 13 seasons, but playing nearly two decades in a bone-jarring, brain rattling profession have taken a toll.

His streak of consecutive starts came to an end in 2011 when he missed the entire season after undergoing neck surgery.

Manning would eventually sign with the Broncos and took his team to the Super Bowl twice in his four seasons.

The current campaign has been far from a vintage year for Manning, who temporarily lost his starting job due to injuries that limited his throwing ability during what proved to be the worst statistical regular season of his career.

But like every great drama there are twists and in Denver's regular season finale they were trailing in the third quarter with a division title and playoff bye hanging in the balance.

But then Manning, who had not played in seven weeks, entered the game in front of a roaring crowd and gave Denver the spark they needed by leading them on four scoring drives en route to a victory and top seed in the American Football Conference.

He then helped steer Denver to playoff victories over the Pittsburgh Steelers and New England Patriots that have set the table for a Hollywood ending to a season if not his career.

"I'd be lying if I said I'm not thinking about that," Manning told the Denver Post.

(Reporting by Steve Keating in Toronto; Editing by Frank Pingue)
[© 2016 Thomson Reuters. All rights reserved.]
Copyright 2016 Reuters. All rights reserved. This material may not be published, broadcast, rewritten or redistributed.