Point guard Chris Paul had 27 points and seven assists, leading the Clippers to a 105-93 victory over the Lakers at Staples Center.

Guard Austin Rivers scored 17 points and Stephenson added 16 and a crowd-pleasing dunk for the Clippers (31-16), who beat the Lakers for the ninth consecutive time. Guard Jamal Crawford contributed 15 points.

"I just try to have fun, learn the plays as we go, and I am trying to play great defense and be active," said Stephenson, who made six of seven shots from the floor, including a pair of 3-pointers.

His teammates were a bit more emphatic.

"That (dunk) was unbelievable. I need to watch that on tape," Crawford said.

Forward Julius Randle led the Lakers (9-40), who lost their ninth game in a row, with a career-high 23 points and 14 rebounds. Guard Jordan Clarkson had 17 points and eight boards, while center Roy Hibbert chipped in 12 points.

A late third-quarter run and several spurts in the fourth lifted the Clippers, who captured their third straight win and raised their mark to 14-3 without injured forward Blake Griffin.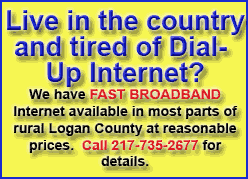 "I think it would be difficult if we were a younger team," said Crawford, on how the Clippers have continued to play well without Griffin. "Since we have veterans and high IQ guys, we are able to adjust on the fly. At the end of the day, we play for each other."

The Lakers played the Clippers well until late in the third quarter. The Lakers took their biggest lead, 63-59, on a step-back jumper by guard Lou Williams, who finished with 11 points, with 5:40 in the third. However, a 13-0 Clippers' run, capped by a dunk by Rivers, boosted them to a 72-63 advantage with 1:40 remaining in the period. The Clippers held a 78-71 cushion heading into the final quarter.

In the fourth, the Lakers fell behind 90-76 after a 3-pointer by Stephenson with 8:26 left in the contest. The Lakers cut the deficit to 90-82 on bucket inside by Randle, but six straight points by the Clippers, including the rousing slam by Stephenson over Randle, pushed the margin back to double digits.

"I saw the replay," Stephenson said. "I was like 'Wow, I got up high.' I took off too far, but I guess (Randle) boosted me up a little bit. I felt like I was close enough to dunk it so I kept it going."

[to top of second column]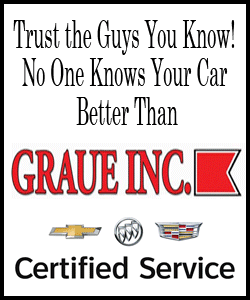 The Lakers got no closer than 10 the rest of the way.

"We had a stretch there where we came to the bench during a timeout and I said to our guys that three out of the last four possessions were turnovers, so take care of the ball," Lakers coach Byron Scott said. "We went out and had three more straight turnovers."
The Clippers led 54-49 at the break, largely behind their shooting. They outshot the Lakers 51.3 percent to 41.9 percent in the first half. They held the Lakers to 32 percent shooting in the second quarter while making 40.9 percent of theirs shots.

Overall, the Clippers hit 49.4 percent of their shots to 38.5 percent for the Lakers. The Lakers, though, dictated the rebounding battle 48-38.

But in the end it mattered little.

"We want to win. We put a lot of work in and losing isn't fun," Clarkson said. "So, we are trying to get to a point where we can win some games."

Clippers center DeAndre Jordan finished with 17 rebounds to go with six points.

Both clubs rested their elder statesmen. Lakers 37-year-old forward Kobe Bryant sat out the contest as well as Clippers 38-year-old forward Paul Pierce.

NOTES: Clippers F Blake Griffin did not attend Friday's game against the Lakers, but he was the main topic of conversation during coach Doc Rivers' pregame session with a large contingent of media. Rivers said that Griffin and assistant equipment manager Matias Testi, the man Griffin punched during a fight at a Toronto restaurant last weekend, have spoken and are attempting to work out their differences. Rivers added that he didn't believe alcohol was a factor in the incident. "It depends on what you call alcohol? I feel like Bill Clinton right now," Rivers joked. "Did guys have a drink? I'm sure they did, but other than that I'm going to say 'No, alcohol wasn't involved as far as the other stuff.'" ... The two clubs play in a doubleheader at Staples Center on Sunday. The Clippers open against the Chicago Bulls, while the Lakers meet the Charlotte Hornets.
[© 2016 Thomson Reuters. All rights reserved.]
Copyright 2016 Reuters. All rights reserved. This material may not be published, broadcast, rewritten or redistributed.