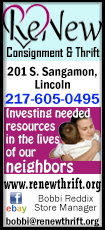 Case in point: Friday's game against Minnesota.

Minnesota rookie Karl-Anthony Towns scored 32 points, but his big night was overshadowed by strong efforts from Favors, Gobert and guard Rodney Hood in Utah's 103-90 win.

"They just put pressure on the rim," Towns said the Jazz's towering twosome. "They played well tonight."

Hood, who is averaging 18 points in January after going 1 of 13 from the field in a loss at Minnesota on Dec. 30, led the Jazz with 22 points.

Favors had 20 points and nine rebounds in his first start since Dec. 23. He returned this week after missing 16 games because of back spasms.

Center Rudy Gobert contributed 14 points, 12 rebounds and two blocks for Utah, which won consecutive games for the first time since Jan. 9-10.

Neither Favors nor Gobert played in Utah's 94-80 loss at Minnesota last month.

"Favors is getting used to playing and he did a great job tonight," Gobert said. "He is great. Everybody is coming back."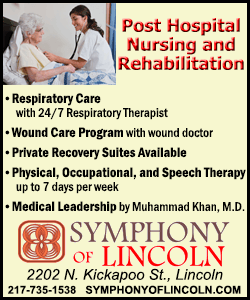 Favors hit 9 of 16 shots and is shooting 61 percent since returning from his back injury.

"I feel good, Favors said. "I've still got to work on my conditioning, but overall I feel good. ... I'm pretty sure some guys were a little tired. It's a long season. I had a month off of from my injury, so I had a little energy."

The Jazz improved to 21-25 and remain in a tie with Portland in the eighth spot in the Western Conference.

Towns hit 13 of 17 shots from the floor and grabbed 12 rebounds, center Gorgui Dieng contributed 20 points and 15 rebounds, and point guard Zach Lavine scored 19 off the bench for slumping Minnesota.

Despite the gaudy stats, Towns took the loss hard.

"They were hitting shots. We couldn't," Towns said. "I played terrible so they were scoring. I couldn't do anything. I was like brick out there for my team tonight, so I'm a little upset. I should have done more for us."

The Timberwolves (14-34) have lost 10 consecutive road games and 14 of 16 overall. Minnesota beat the Jazz 94-80 at home last month.

The teams were neck and neck for most of three quarters before the Jazz opened things up with a big run heading into the fourth quarter.
Towns made two free throws with 5:05 left in the third quarter, but the Timberwolves didn't score again until forward Shabazz Muhammad made a 6-foot shot 2 1/2 minutes into the fourth quarter.

[to top of second column]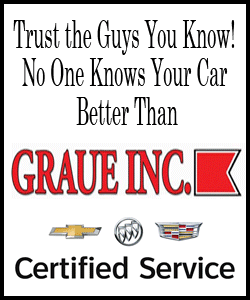 During the same span, the Jazz went on a 14-0 run. Guard Trey Burke, who had 12 points, drained two of his four 3-pointers for Utah.

"They made shots and our guys got tired," Minnesota interim coach Sam Mitchell said. "We made substitutions, but we just didn't come in with the same energy. We missed some shots and missed some layups, shots we normally can make. That's the difference in the game."

The Jazz shot 52.6 percent from the field and clamped down on defense in the second half. Minnesota only scored 35 points in the second half after trailing 56-55 at halftime.

Utah out rebounded Minnesota 40-38, which is one reason why Snyder is glad to have Favors back at full strength.

"He played well. I thought he defended well, especially when we stopped jumping at Towns' shot fakes," Snyder said. "It's just big having another guy on the boards."

The Jazz continue their season-high, six-game homestand on Monday against Chicago. This loss kicked off a four-game road trip for Minnesota, which has dropped three straight.

NOTE: PF Derrick Favors was reinserted into the Jazz's starting lineup after returning from a back injury on Monday. Because of injuries, Friday marked the first time that Favors and C Rudy Gobert were in the first unit together since Nov. 30. ... Jazz coach Quin Snyder on how injuries have helped Utah: "For one thing, it gives us more experience." As a silver lining to health woes, Snyder is happy that G Raul Neto, F Trey Lyles and C Jeff Withey have been able to play increased minutes. ... Minnesota interim coach Sam Mitchell: "The way that we have been playing lately, I like all our guys. Everybody is looking to make the extra pass to make us a better team." ... Jazz G Erick Green was named to the 2016 D-League All-Star team. Before receiving a 10-day contract with Utah, the 6-3 playmaker averaged 26.7 points, 4.4 assists and 4.4 rebounds for the Reno Bighorns.
[© 2016 Thomson Reuters. All rights reserved.]
Copyright 2016 Reuters. All rights reserved. This material may not be published, broadcast, rewritten or redistributed.