The trio of Kevin Love, Kyrie Irving and LeBron James all reached the 20-point mark on the same night for the first time this season and the Cleveland Cavaliers downed the Detroit Pistons 114-106 on Friday night at The Palace.

James became the youngest player ever to reach 26,000 points when he made two free throws during the third quarter.

Cleveland shot 47 percent from the field and scored 30 or more points in each of the first three quarters.

"The pace really created a lot of opportunities for us, a lot of possessions," Irving said. "We found our spots and executed really well."

Love, who was passed over by the Eastern Conference coaches as an All-Star reserve, erupted for 29 points in his second-highest scoring game this season. Cleveland's power forward scored 34 against Orlando on Nov. 23.

"We've got to learn on the fly with Ty being the head coach," said Love, who made five of the team's nine 3-pointers. "It's going to take a little bit more time, but it was good to see that tonight."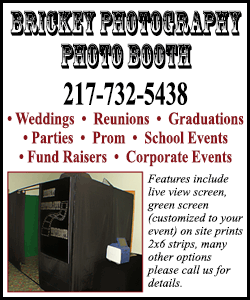 Irving, the team's floor leader, supplied 28 points for the Cavaliers (33-12), who are 3-1 since Lue replaced David Blatt as head coach.

"Part of our success as a team is me pushing the pace and being aggressive and getting other players shots," Irving said. "With the pace we're trying to play at, that we want to continue to play at, it's important for me to do that. I take it as a personal challenge."

James became the 17th player in league history to hit 26,000. The All-Star forward finished with 20 points, nine rebounds and a team-high eight assists.

"When they're scoring like that, they're unbeatable," Detroit shooting guard Kentavious Caldwell-Pope said. "You can't have all three of them scoring double digits like that."

Cleveland center Tristan Thompson added a double-double with 11 points and 14 rebounds. The Cavs made all but two of their 29 free throws and had a 47-39 rebounding advantage.

Center Andre Drummond's 20 points and eight rebounds led Detroit (25-22). Drummond, the first Piston selected to the All-Star game since Allen Iverson in 2009, had 25 points and 18 rebounds in a 104-99 victory over Cleveland at The Palace on Nov. 17.

Caldwell-Pope had 19 points and seven rebounds and rookie small forward Stanley Johnson added 15 points and five assists for Detroit.

[to top of second column]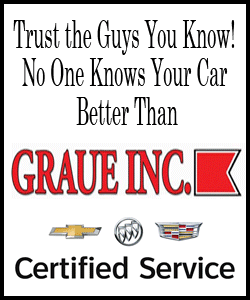 "When all three of those guys play well, you're going to have a hard time beating them," Pistons coach Stan Van Gundy said of Cleveland's stars. "If you cut the second-chance points in half, get them to 20 free throw attempts instead of 29 and rebound the ball, we still have a chance even with them playing that well."

The teams traded 7-0 runs at the start of the second half, then things soon got a little testy. James and Pistons forward Marcus Morris exchanged words at midcourt and needed to be separated after a double foul was called on them.

Cleveland then took command with a 12-2 spurt, capped by a 3-pointer from shooting guard J.R. Smith, to make it 90-71. The Pistons closed to within nine on Morris' three-point play with 4:45 left, but Love responded with a fadeaway shot and Cavs closed it out.

James had a quiet first half, attempting only six shots from the field and scoring 10 points. The Cavs' other stars filled the void, with Love and Irving combining for 35 points to lead Cleveland to a 66-58 halftime lead.

NOTES: Entering Friday, Cleveland PG Kyrie Irving was averaging just 3.8 assists since returning from a knee injury last month, but coach Tyronn Lue is more concerned with his scoring. "I want him to attack first and then if it opens to an assist, then make the play," Lue said. "I don't think anybody can stop him one on one." ... Pistons PG Brandon Jennings scored just seven points during the last three games before Friday as he adjusts to a bench role. "I'm happy with Brandon. He's fine," Detroit coach Stan Van Gundy said. "Things will level out as it goes on." ... Detroit PF Ersan Ilyasova was playing in his 500th career game. ... Cleveland is 22-2 when scoring at least 100 points heading into Friday's contest. ... The Cavs won their previous five road games against Eastern Conference opponents by an average of 15.2 points.
[© 2016 Thomson Reuters. All rights reserved.]
Copyright 2016 Reuters. All rights reserved. This material may not be published, broadcast, rewritten or redistributed.