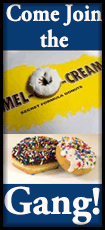 Forward Carmelo Anthony returned after missing two games with a sore knee, scoring 19 points, grabbing 10 rebounds and recording eight assists for his 12th double-double of the season and rookie forward Kristaps Porzingis came back from an upper respiratory illness to score seven points and pull down seven rebounds.

"I was still feeling it (sick)," said Porzingis, "It was hard to breathe. My body wasn't 100 percent yet, but I wanted to help the team so I wanted to be out there."

Anthony and Porzingis didn't play in the Knicks (23-26) 103-93 loss to the Toronto Raptors on Thursday. With the Knicks maintaining a 20-plus lead for most of the fourth quarter against the Suns, New York coach Derek Fisher was able to sit Anthony and Porzingis for the entire quarter.

"That was a blessing for us to get guys off the floor," said Fisher. "It was an opportunity to lower their minutes."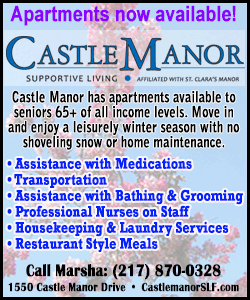 Anthony, who played 30 minutes and was 5-of-14 from the floor, looked fresh at both ends. He helped build the Knicks a sizeable first-half lead with 12 points.

"I thought he (Anthony) he had a good pace," said Fisher. "He didn't try too hard to take over the game. He has been playing that type of basketball for several weeks now.

"When he is sharing the ball and making everyone else better, we are a much better basketball team."

The Knicks narrowly missed their second wire-to-wire win of the season. The Suns took a 2-1 lead early in the game and never led again. New York's only game this season where it never trailed came against the Philadelphia 76ers (99-87) on Dec. 2.

The 18-point decision against the Suns was the Knicks' second largest margin of victory this season. They defeated Milwaukee 122-97 on opening night.

Phoenix (14-34) has lost 13 straight road games, the longest road losing streak for the franchise in 32 years. The Suns' last road win this season came on Dec. 7 at Chicago.

Guard Arron Afflalo chipped in with 17 points for the Knicks.

Knicks center Robin Lopez contributed 13 points and Langston Galloway, starting at point guard for the injured Jose Calderon, added 11 points, seven rebounds and five assists.

Shooting guard Devin Booker topped the Suns with 21 points.

[to top of second column]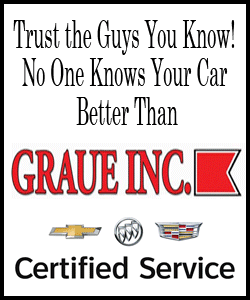 Galloway gave the Knicks a 74-49 cushion with a deep 3-pointer from the right elbow with 7:08 remaining in the third quarter. The Suns never got closer than 17 points in the quarter.

New York moved the ball crisply in the first half, producing 16 assists on 19 baskets. Anthony played the distributor role with six assists to go with 12 points as the Knicks built a 58-40 halftime lead.

Phoenix got as close as 32-24 before Anthony scored seven straight points for a 39-24 Knicks lead with 7:18 left in the second quarter.

The Suns committed nine turnovers in just less than six minutes, leading to an 18-4 New York lead.

"You have no chance when you turn the ball over," said Suns coach Jeff Hornacek. "When I look at the turnovers on basic plays, we don't even compete.

"If you can't complete the basic plays, you are going to have long nights."

NOTES: The Knicks were without G Jose Calderon (sore groin), who had started 46 games at point guard. ... New York is 0-6 without F Carmelo Anthony. ... The Knicks were playing their third game in four nights. ... The Knicks signed F Thanasis Antetokounmpo to a 10-day contract from Westchester of the D-League. He scored two points in his debut. He was averaging 10.3 points, 4.4 rebounds and 1.26 blocks in 27 games with Westchester. He is the older brother of Milwaukee Bucks F Giannis. ... Suns G Brandon Knight missed his fifth straight game with a strained groin. ... Phoenix signed G Jordan McRae to a 10-day contract from Delaware of the D-League. McRae scored 12 points in his Suns debut against the Knicks.
[© 2016 Thomson Reuters. All rights reserved.]
Copyright 2016 Reuters. All rights reserved. This material may not be published, broadcast, rewritten or redistributed.