Logan County Clerk reminds voters to update registration information

Send a link to a friend Share
[July 01, 2016] LINCOLN - Logan County Clerk Sally Turner wants to remind the registered voters of Logan County to update their voter registration if they have moved or changed their name. Turner stated: "In order to make a voter's experience at the polls smooth and seamless, it is imperative that their registration information is up-to-date.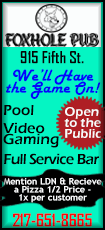 Although we rely on information from the Secretary of State and other state agencies for the transfer of updated information, it does not always make it to our office in a timely manner. Therefore it is always good measure to either check with our office in person, by phone or mail, or on line through our website or the Illinois State Board of Elections at: http://www.elections.state.il.us/Voting
Information/RegistrationLookup.aspx ."

"Having a voter registration card issued from our office is also helpful when preparing to head to the polls. The card depicts the name of the precinct in which a voter must cast their ballot if voting at their polling place. Having your voter registration card not only helps the voter locate their appropriate polling place, it also helps the election judges in their process of checking for a voter's pre-printed application to vote. If a registered voter would like a new voter registration card, please feel free to contact our office in any of the aforementioned ways and we will be happy to get one out to you." Although the election is not until November, Turner stated that the first day they can issue a ballot is not until September 29. She stated, "If a voter knows that he or she will be away from the county or merely would rather vote by mail rather than in our office or the polls, we are accepting by mail applications and holding them in our office until the first day to distribute."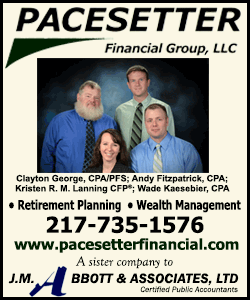 The Office of the County Clerk also encourages citizens new to the county to register to vote. An applicant can pick up a registration form at the Office of the County Clerk, on line through the Clerk's website at http://www.elections.state.il .us/Voting Information/RegistrationLookup.aspx or through the on line registration system through the State Board of Elections at https://ova. elections.il.gov/.
If you have an Illinois Driver's License, you can register through this paperless on line voter registration system. All of the above information can be found on the Clerk's website under Election Information at http://www.co. logan.il.us/county_clerk/. We encourage all Logan County residents to be prepared, engaged, and aware of the voting process prior to Election Day.

For any questions regarding the November 8, 2016 General Election, please contact the Election Department at the Office of the County Clerk (217)732-4148 or email elections@co.logan.il.us
[Logan County Clerk Sally Turner]