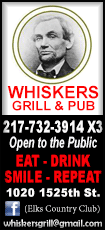 During introductions Mr. Lincoln met a gentleman, Mr. Douglas, who may or may not be related to incumbent Senator Stephen Douglas, the Democratic Party candidate. Mrs. Lincoln received her guests and took particular interest in a young man with a "Future President" onesie. She encouraged the gentlemen to vote for her husband and the women to reassure the men that Mr. Lincoln was, indeed, the best candidate for President of the United States. Mrs. Lincoln, also, reminded them that the young lad in the crowd would make a great President someday in the future.

A very special visitor, central Illinois author Carla Mayernick, read her book "Where is Abe?" The book, inspired by her son, Shawn, asks a series of questions regarding the whereabouts of Abe:
Is he at his old house looking for a mouse?
Is he in the Old State Capitol reading a big law book?
Is he at New Salem chasing a big fat toad?
Mrs. Mayernick's daughter, Gigi, helped her with the fantastic artwork and her husband published the book. It was a true labor of love by the whole family. More about the book can be found on the website www.whereisabe.com.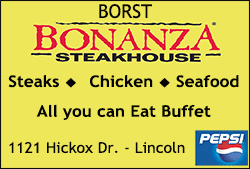 After story time Mr. Lincoln, whose story telling became part of his nature, shared a few stories of his own. Within the stories, he offered a few of his famous quotes:
Once when I was accused of being two-faced I replied, "If I had two faces, would I be wearing this one?"
Once when riding horseback in the woods, I stopped to let a woman pass. Looking at me intently she said, "I do believe you are the ugliest man I have ever seen." I said, "Madam, you are probably right but I can't help it!" "No," she said, "you can't help it, but you could have stayed at home."
The youngsters, at the party, had the opportunity to play children's games including marbles, jacks, and hoop and stick. Mr. Lincoln, a jokester, played along showing the company alternative ways to play with some of the toys. Also available were art projects for the kids including color pages with crayons and chalk for drawing on the sidewalk.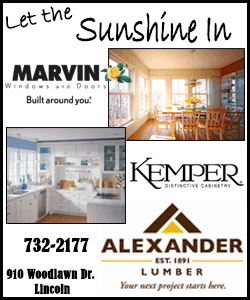 Paper fans were available for the young ladies to decorate. Mrs. Lincoln shared that fans were an appropriate fit to mark important occasions in a woman's life. She used a fan while being courted by Abraham as an important fashion accessory, using it to communicate with him:
A half closed fan pressed to the lips: You may kiss me.
Touching the tip of the fan with a finger: I wish to speak to you.
Carrying an open fan in the left hand: Come talk to me.
The visitors were welcome to write a letter to Mr. Lincoln with advice on becoming the President of the United States. Many letters, written by grade school children, already lined the wall:

Dear Abraham Lincoln,
Here is some campaign advice: You should listen to what the people of America think. You are very honest and you should put that to good use."
Emma

Dear Lincoln,
When you become president, can you make schools have no homework and make girls be able to vote?"
Jacob

Special music for the afternoon was provided by Josiah Keller and Emma Nobbe. The music they played was a tremendous addition to the activities that took place outside on a very hot day. Before leaving, everyone was encouraged to enjoy a bowl of Strawberry ice cream.

"The Lincoln Heritage Museum helps visitors appreciate the incredible life and legacy of Abraham Lincoln." For more information about the museum visit: museum.lincolncollege.edu.

[Lisa Ramlow]