Kids eager to construct egg containers and witness drop survival


Send a link to a friend Share
[July 01, 2016] LINCOLN - SPLAT! That is definitely not a sound the members of the Lincoln Public Library Explorer Club wanted to hear Thursday afternoon. They were engaged in an engineering first for the club, construction of a protective container to hold an egg that would be dropped from a Lincoln Street Department bucket truck in the library parking lot.
This Explorer Club project started when library assistant and Explorer Club leader Lisa Kuhlman challenged the members to invent a container that would safely cradle a fragile egg that would be dropped from a height equal to the roof line of the Carnegie Building.

The members were given a list of materials they could use and a budget of $100 of Explorer Club credit. Plastic bags were the most expensive item at $20 per bag. Other materials were balloons (air only), newspaper, cotton balls and a few other items. No tape or glue allowed. The young Explorers, third through fifth grade, were also given a time limit. Each team was challenged to come in under budget and on time, ten minutes to brainstorm on design and ten minutes to build. The Explorers understood that the challenge was to cushion their egg and possibly slow its descent. Does that sound familiar? Every return of a space ship to planet earth has to solve the same problem.

Each team also got to name their entry. There was The Scrambler, Scrambled Eggs, Egg Dropper 2000, Shelly, Fried Egg 2000, Hank, Pecky, and Eggward, among others.

Then it was off to the library parking lot where a Lincoln Street Department bucket truck manned by Chris Whiteman would launch their finished products in the drop to the ground. So many Explorers were involved that they were divided into two groups.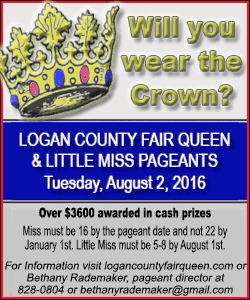 The final score was gravity and parking lot- 19, Explorer members – 1; lots of scrambled eggs and one survivor. Lisa conducted a post drop discussion and asked the members what they would do differently. She also wanted her members to think of the practical applications of the project, protecting something fragile. "We are just exploring, using S.T.E.A.M. to engage in science, technology, engineering, art, and mathematics and solve problems," she said. There will be a new project next week.

[Curtis Fox]