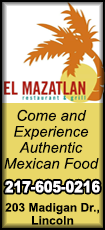 In addition to Doerr, MPHS students who made the journey from to Costa Rica trip were: Shaylyn Inselmann, Morgan Kinnaird, Ashley Houser, Madeline Moody, Elizabeth Siebert, Jaden Elliott, Peyton Taylor, Eli Olson, Sebastian Scassiferro and Felipe Buenrostro.

How the trip came to be

Their trip would not have been possible without Mrs. Grunder, who just completed her second year as the MPHS Spanish teacher, getting the ball rolling, thanks much in part to her son, Ben, a junior at Lincoln Community High School, and his Spanish teacher, Kathy Stoyak. Stoyak is a former colleague of Grunder's and according to the MPHS staff member, "Kathy organized an exchange for her students through Natural Expeditions and she took a small group on an outdoor adventure tour in Costa Rica a couple years ago. Kathy was so happy with the experience that she wanted to take it further. When the information from LCHS came home with Ben, I just knew I wanted to give my Hilltoppers the same experience."

Grunder then attended informational meetings and met with Jose, the director of National Expeditions, and from those meetings the Mount Pulaski families decided to climb on board, much to the delight of Grunder.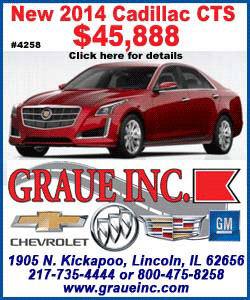 According to Grunder, the exchange is called the Costa Rican Symbiotic Cultural Exchange. "Students from the United States and Costa Rica are paired up and each spends 10-12 days in the other's home. LCHS already hosted their Ticos (what people from Costa Rica call themselves) in January and it was a terrific experience," said Grunder, whose family hosted a young man named Marvin. Both the LCHS and MPHS groups made the journey to Costa Rica June 8-20 and ended up staying in communities about an hour apart, that is in Tico Time, added Grunder. In the exchange, Mount Pulaski students will host their Ticos in January of 2017.

Grunder said, "The flip side of the exchange program is that all of these students will be hosting students in their homes. They will get to be ambassadors for the United States, ambassadors for Illinois and ambassadors for Mount Pulaski. Sometimes we forget how special where we live is, and for me bringing this opportunity to the students was not only to open their eyes to new things, but also to help them appreciate what we have here."

For the group that set on this adventure by departing from Chicago O'Hare International Airport bound for San Jose, the capitol city of Costa Rica, in hopes of making new friends, taking in the culture and improving their Spanish along the way, they certainly had an "eyes-wide-open all the time" series of experiences that left their Spanish teacher with a big smile and a few teary-eyed moments as well.

A quick connection

Eager to talk about the trip, Grunder described the tight bond the students and their families made right away. "I feel like the biggest thing that came out of this trip, which was surprising, but a very big positive, was the relationships that the students made with their families. It did not take very long at all for them to feel like they were a son or daughter in their homes. We stepped foot on the school the very first night and they had a welcome party for us. All the families were represented and the students had actually worked with their music teacher and he had a song that he wrote about Costa Rica and they performed the song for us. The students had already made connections via social media with their Ticos and their families, so they were eager to get out of there and go spend time with their families, which I found surprising because I thought maybe they would be a little clingy, but not at all. They're like, "Goodbye, Senora. We're off." Laughingly she added, "Which was a good thing."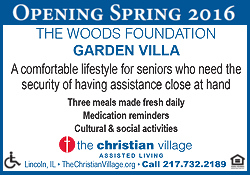 Adding to the first night festivities was food, which is always a great way to bond. Grunder added, "So we met each of our families and that's what happened and then they made us a traditional Costa Rican grilled dinner. It was very simple and we sat and ate for a little bit, and then everybody went home with their families." Grunder also stayed with a host family, another teacher.

Tico Time for school in Costa Rica

"The next day we hit school right away," said Grunder. "School starts very early in Costa Rica. Seven o'clock. Some of the kids had to travel quite a distance to get to school so some of them were up at 4:30 in the morning. We wore school uniforms."

In Costa Rican students all wear school uniforms and the MPHS students actually had school uniforms made before the trip. According to Grunder, "It made packing easier, it was something they didn't have to worry about then, and I didn't have to worry about what they were wearing, whether it was appropriate or not." Grunder noted that the MPHS students blended in and that was a nice part about wearing school uniforms.

"We found out right away school was very different in that school compared to our school. Costa Ricans are known for what is called Tico Time. Tico Time is not exactly punctual," she began to smile. "School may start at seven," pausing, she added, "or not." Grunder continued to explain, "The teachers start the day off with an informal staff meeting, so the students just kind of hang out until the teachers get finished with their meeting every morning, if they have one. Then they report to class. Sometimes there's students in the classes and sometimes there's not. Sometimes there's teachers there in the class and sometimes there's not. So it's a little chaotic compared to what we are used to. But at the same time the students, of course, they liked it."

Hanging out, having a coffee and a snack, chilling out and waiting to see what happens was something the MPHS students enjoyed, according to Grunder. She likened the Costa Rican school schedule to that of a college schedule here in the United States. "They don't take the same classes every hour, every day. In fact, some of them have up to eleven or twelve courses in a term but they may have one class once a week and they may have another class five times a week, and many of the teachers work in more than one school district."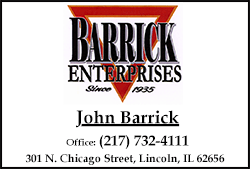 The students also came to a conclusion about this concept dubbed Tico Time. "We concluded as a group that Tico Time primarily exists probably because transportation is very slow. They live in the mountains and there is one road. There's pineapple trucks, bicycles, motorcycles, semis, all wiggling through the mountains on the one main road, if you can imagine. You can measure distance all you want but you cannot tell how long it's going to take to get from point A to point B because it's the mountains and there is one road. That was a huge difference for us."

Hold your breath parents for the next part. "Driving was, at first, umm...there was a lot of gasping on the bus, because there's one road and there's people walking, and it's the mountains, so there isn't a shoulder and it's kinda crazy and you can't see because it's the mountains. We are used to getting in our car and actually going 55 and seeing where our destination is, and so for many of us driving was quite a shock. But we got used to it...sort of," said Grunder, who managed to laugh throughout the story.

Now, breathe a sigh of relief parents.

"Nonetheless, school is very different. (It is) probably the biggest cultural difference," said Grunder. "The students there have a lot of freedom and liberty to come and go as they please. Now their grades are impacted by their attendance, but that didn't seem to be a big deterrent. Since many of them ride public transportation, they may get on the bus at 5:30 or 6:00 in the morning but it may take them two hours to get to school, one way, because the traffic is so bad. We just had to go with the flow." Some kids did walk to school and some were driven by their parents, in addition to using the public transportation, said Grunder. The reason being, the school was located in the mountains and many students lived in nearby communities while some lived farther away and a few even lived across the street from the school. All of these distances seemed to add to the equation that summed up to Tico Time.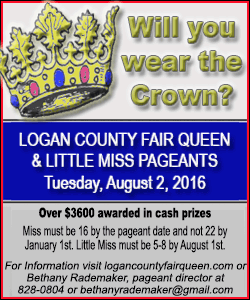 Once the students were at school, they noticed a major difference in the schedules. "Sometimes there would be a three-hour break in the day and so they would just go to someone's house and hang out, drink coffee and play soccer or whatever, and then come back," said Grunder. "We had a few days of adjustment. My kids would say "Is it okay that I am not in school?" Since the MPHS students were instructed to follow their Ticos, then that is just what they did, and according to Grunder, "they adjusted to that very quickly."
"But at the same time they found themselves at times bored because there were big chunks of time where they were just standing in school and waiting. That part we kind of never got over. That was a big clash of cultures," said Grunder.

"The other culture clash, and I talked a lot professionally with the teachers there, is that there is a lack of respect for teacher authoritarianism there. While the teacher is talking, the students are talking. Cell phones are a major problem there. A lot of the students were on their cell phones all the time. Cell phones are dinging and it is noisy."

Grunder talked about this a lot with the teacher that she lived with while there. "She said it's a cultural thing. Costa Ricans believe the only people who can discipline children are the parents. Teachers are really limited in what they can do without getting fired. So it's a problem, and they know it's a cultural problem. They are trying to work on it and teachers are making subtle changes."

Grunder said she and the other teachers talked about assigning seats, for example, that is unheard of in Costa Rica. Grunder said the idea is to try to implement teaching strategies that would not be interpreted as disciplinary issues. "But you are talking about something that is cultural and it's hard to change something that's cultural. So, school was probably the biggest culture shock for us."

Tico Time, school and the roads, all obstacles the MPHS students had to overcome, and they did so with relative ease.
Life outside of school in Costa Rica

The itinerary the students followed while in Costa Rica not only included school and spending time with the host family, but also several side adventures. While in the various biomes of Costa Rica the students enjoyed visiting volcanoes, waterfalls, whitewater rapids, hanging bridges, jungles and the Pacific Ocean. The students also visited a nearby city for shopping and dining. Grunder said one of the larger communities they visited was Ciudad Quesada, and that gave the students a taste of city life.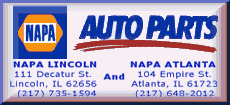 In terms of size Grunder equated the larger community and the smaller community life to that of a Lincoln versus Mount Pulaski. Shopping, eating and hanging out in the plaza with their Ticos were just some of the activities the students enjoyed in Ciudad Quesada.

The students also went to the river one of the first nights there, and Grunder thinks it was a highlight for her students. "For many of them, that was the first time doing something like that without (a lot of) grown ups around. They had never had that freedom," she said. She noted that many of the students on the trip had just gotten their drivers' license and were just beginning to get a taste of freedom.

"It was hard to beat that one. The river was beautiful and they were just hanging out with just a bunch of kids.

"I mean it is beautiful there. The landscaping is so green. I've never seen green so green. It rains everyday. It's just beautiful and they loved that," Grunder said.

Moving on to more adventurous excursions, the students traveled into the jungle. "We did ziplining in the jungle at the base of the volcano, and that was a really great experience," said Grunder. "The views were great and you were literally flying through the jungle. It was beautiful. There was a Tarzan swing there where you jumped off and I don't know how many kids would say they liked that," she said laughing. "It was rather frightening but we all did it and we all survived. We did hanging bridges and we hiked a lot that day, it was very hot. The bridges probably gave you the most beautiful views. We walked right into the wide open and you could see forever into the beautiful countryside and the beautiful jungles." How far below was the fall from these suspended bridges one might wonder? "Pretty far...pretty far," answered the American Spanish teacher.

Wow! What a group of daring kids along with a very brave teacher.

The trip also included an island visit for the students. "Our first outing was the most memorable. We went to an island. We drove for a long time, it seemed like five hours to get there. We drove for about three hours and then we took a catamaran party boat to the island for an hour and half. What a blast," Grunder said excitedly.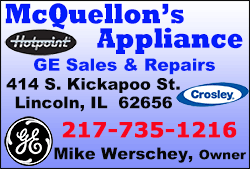 "Nine o'clock in the morning and the kids just jumped in. We had live entertainment. The kids danced and sang. We had so much fun. They brought us fresh fruit and all the juice the kids would want. We were on the island with people from all over the world. Then at the island we got to snorkel and that was fun. The kids liked that. We road on these big banana boats which were just big inflatable bananas pulled by the boats. We got to enjoy the beach for a while and had a big meal."

On the way back from the island, Grunder said it rained and even though the kids got soaked, everyone still had a good time. "We spent an hour and a half all squished in the bottom of the boat because, of course, it rained. We made due. We danced as much as we could and we had fun. We were soaked. We were tired. But they were playing great music and the kids just made it really fun."

Another day was saved for going whitewater rafting. "We went whitewater rafting on the river the last day. That was really fun, plus just a different view of Costa Rica because you were on the river and you could look up at everything instead of looking down at everything. So we got to see the jungle through a different perspective," Grunder recalled.

"The water, of course, was just beautiful. The rafting was just right and it was almost everybody's first time, so the rapids weren't too crazy. That was really fun."

Thinking back on the trip, Grunder came up with another excursion the group took. "We hiked the (Arenal) volcano very quickly. We got up there. We didn't get to the top, obviously we're not going to do that."

Grunder explained that the hike up the volcano was a quick 30 minute run on a path through the jungle in the heat with the Lincoln students, who were pushed for time and had to be somewhere else.

"We got up just high enough that we could look out at the lake that was at the base of the volcano. We got close enough at that point to still see the path of the lava flows and the trees that are still there. We sat on lava rock to look out. That was fun.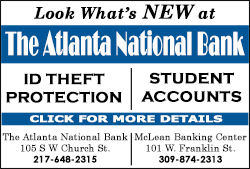 "We were tired that day," Grunder admitted. "We did a lot of beautiful things and we took advantage of nature as much as we could."

People do hike the volcano to the top and that takes about 6 hours, the group learned. Even without going to the top, the teacher was pleased to squeeze in yet another adventure and add this one to their list of amazing cultural experiences.

[Teena Lowery]

This marks the halfway of Mount Pulaski students amazing adventures in Costa Rica. Be sure to catch Part 2 of "MPHS Spanish students experience an adventure of a lifetime" on Tuesday. Learn how arts and sports are developed in youth in this other culture, and how family time is spent. Also learn more about the foods these Central Americans enjoy, and what is mamon?