Interactive Picture Books
Reviews by Melissa Oxborrow
Send a link to a friend Share
[July 01, 2016] Trying to monitor the time your little one spends on your phone or tablet? Try these interactive picture books that encourage a special way of engaging with the written word. Toddler, preschoolers and even early school-age children will love these fabulous titles.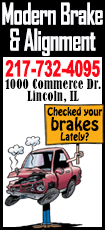 Donít Push the Button!
by Bill Cotter,
c2013

Youíll laugh out loud at Cotterís interactive picture book Donít Push the Button! Meet Larry the monster who announces at the very beginning that there is only one rule in his book: donít push the button! Before long, however, the temptation of that big red button is just too much to resist. Larry tells the kids to go ahead and push it--- again and again. Before their eyes, Larry will turn colors, gain polka dots and then multiply into lots of monsters! Silly fun (with a bow to the natural consequences of our action) will keep little listeners hanging on every word. Like this title? Be sure to check out Donít Touch This Book!

Mix It Up!
by Herve Tullet,
c2014

Herve Tullet does it again! This follow-up title to Press Here features simple, brightly colored artwork with basic instructive language that engages children and encourages them to interact with the book. The book begins with a simple introduction to the primary colors and an invitation to mix them up, creating new colors. Then the guessing game beginsÖIf you rub blue and red together really hard, what do you get? Add the concept of adding white to make colors lighter and black to make them darker and you have a perfectly wonderful interactive picture book---and introductory art lesson. Ta da! If your child loves Mix It Up! be sure to try some more of Tulletís titles. Hint: The Game of Light is super fun for bedtime!
Touch the Brightest Star
by Christie Matheson,
c2015

The sun is going down and night is approaching. Discover the magic of a changing worldÖ
Christie Mathesonís second title is another interactive hit! A soft palette of gentle blues paired with simple evocative language is the perfect formula for a unique bedtime story. Children are invited to press a firefly to make it light up, to swipe the night sky to bring out a shooting star, to trace stars to create the Big and Little Dippers---and lots more! If your child enjoys this title, try Mathesonís Tap the Magic Tree, an interactive exploration of the seasons.
-----
To check out these books or to get recommendations for other great reads, please come see us at the Lincoln Public Library, 725 Pekin Street.
[By MELISSA OXBORROW, Lincoln Public Library District]