Mount Pulaski Zion Lutheran Church Youth Group holding St Louis Cardinals Ticket raffle fundraiser
Drawing for four Cardinal tickets to be held July 4th
Send a link to a friend Share
[July 01, 2016] MOUNT PULASKI - Thirteen youth and adults from Zion Lutheran Church in Mount Pulaski will be heading to New Orleans, LA this July to attend the LCMS National Youth Gathering.
For over 30 years, The Lutheran ChurchóMissouri Synod has demonstrated its care and affirmation of young people by providing LCMS Youth Gatherings. LCMS Youth Gatherings provide opportunities for youth and adults to boldly come together in the name of Jesus Christ to proclaim, celebrate and witness their salvation through Him, rejoice in the fellowship of their Church and be encouraged and nurtured in their lives as Godís people through Word and Sacrament.

LCMS Youth Gatherings proclaim the Lordship of Jesus Christ and Godís saving grace to His people through Christ alone. In this setting, youth grow in their personal relationship with God and in the fellowship of Word and Sacrament in Christís Church. The LCMS Youth Gathering is a vehicle through which the Church cares for, affirms and reaches out to young people, both churched and unchurched.

LCMS Youth Gatherings equip youth and Adult Leaders to recognize that youth ministry happens in a variety of settings in their congregation, community and world. The LCMS Youth Gathering is a unique experience. Lasting impacts are made as thousands of youth and adults gather together to profess their Christian faith and join in fellowship with one another.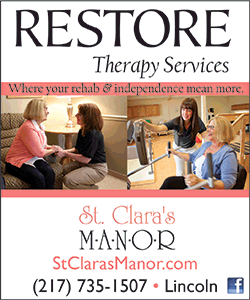 The Mount Pulaski Zion Lutheran Church Youth Group is holding a ĎSt Louis Cardinals Ticketsí raffle to raise funds for travel expenses for their Youth Gathering trip to New Orleans, LA. The winner receives 4 tickets (seats are in Section 152, Row 25) to the Cardinals vs Padres game on Monday, July 18 at Busch Stadium in St. Louis. Two hundred raffle tickets will be sold and are $20.00 each. The value of the game tickets is $ 600.00. The winning ticket will be drawn on July 4th. To purchase your raffle tickets, please contact Tricia Aylesworth by email at triciaaylesworth @gmail.com or by phone or text at (217) 737-9670.
[Tricia Aylesworth]