City and Park District offer Fourth of July activities in Lincoln
Send a link to a friend Share
[July 01, 2016] LINCOLN - Once Again this year the city of Lincoln and the Lincoln Park District will partner for a day of activities on the Fourth of July.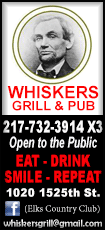 On Monday, July 4th, the festivities will begin with a children's walking parade at 10 a.m.

All children are invited to decorate their bikes or wagons as well as themselves in a patriotic theme and come join the fun. There will be judging of best costumes in a variety of age levels. There will also be a pet category for the best-dressed animal in the parade.

Registration will begin at 9 a.m. on the south end of Scully Park in Lincoln. Judging of costumes will start at 9:30 a.m. and the parade will kick-off at 10 a.m.

Children, and adults, as well as pets, will journey from Scully Park to the Lincoln Park District Recreational Center. The path will include starting on Decatur Street at the park, turning right onto McLean Street and walking to Wyatt Avenue, turning left onto Wyatt and walking to the Park District.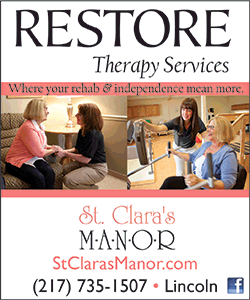 When everyone arrives at the Park District, prizes will be awarded for the best costumes. Immediately afterward, kids are invited to participate in a water fight with the Lincoln Fire Department on the front lawn of the Park District. Children should come with the expectation of getting really wet before the battle is done.

The Park District will have the Aquatic Center open for the remainder of the day.

At dusk, the community is invited to the Park District for a free fireworks show. Come early as a DJ will be on hand with music and concessions will be open with food and beverages. The fireworks take place on the back driving range greens at the Park District. There is plenty of room for lawn chairs and blankets so be sure to come prepared. And, bring the frisbee as well as the pets! There is plenty of room for play as well as plenty of time before the fireworks begin.

[Nila Smith]