Atlanta Garden Walk
Ed Harrison/Carl Smith and Bill & Carol Blankenship
Send a link to a friend Share
[July 01, 2016] Ed Harrison/Carl Smith vegetable and fruit garden - This garden was originally the passion of Carl Smith of Atlanta, a very well-known gardener in the area. It is now being cared for by Carl's son-in-law Ed Harrison. The garden features many fruits and vegetables, probably the most popular of which was the gooseberry bush that greeted visitors as they entered the garden gate.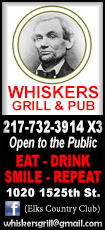 Ed explained the poor gooseberry has a bitter reputation because often people pick them before they are ripe. Green gooseberries are most often used in pies to highlight the extreme tartness. Mingled with the sweetness of tons of sugar in the pie and a scoop of ice cream on top, the combination can be quite satisfying. But, if one waits for the berries to turn red, Ed says they are sweet enough to eat right off the bush.

Ed also raises other berries and rhubarb as well as tomatoes, potatoes, onions, lettuce and other vegetables. In the corner of the garden, he has designed a little oasis that he calls a wonderful place to be for that first, early morning cup of coffee. That corner of the garden features several ornamental items mingled with blooming plants. Two notable items include the bottle tree outside the fence and the fountain made with old metal tubs and a tomato cage in the sitting area. Leaving the garden, some may have noticed a very old item that they may not have understood what was, but it was a belt driven pump.
Bill and Carol Blankenship

Bill and Carol Blankenship live in a backyard paradise in the summertime. The back lawn features the he-shed and the she-shed for the happy gardeners and an abundance of color as many of their plants are blooming annuals that can change from year to year. In addition to beautiful flowers, the couple also has a wonderful vegetable garden on one side of the property.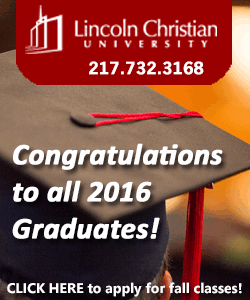 Rounding the house to the backyard, one thing quickly caught the eye, butterflies flitting about the garden. From a distance, they looked real, but upon closer inspection, it was found that they were lawn ornaments. Carol explained that the butterflies were solar powered. They are on a wire attached to a sunflower-looking poke. The sun gives the butterfly's wings as they dance in circles, sometimes bumping into the live plants nearby and giving them a look of dancing about the garden.

The lawn also features a garden sitting room with benches and potted plants where one can sit and look out across the lawn at all it has to offer. The garden theme continues on the patio with plenty of potted plants and enough furniture for everyone to have a seat and take a rest.
[Nila Smith]