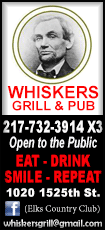 Today the boys will hike a total of 7.8 miles. They will stop at a location named "Sawmill" and will enjoy something they have not had in the last 8 days; a shower.

For Scout Jack Graue this is the day he has been looking forward to because a portion of the itinerary includes rifle shooting. The boys will learn about loading and shooting rifles and will have the opportunity to shoot at targets in the images of local wildlife.

This is also the day the guys will do hard labor, working on a conservation project for the ranch. There are multiple conservation projects at Philmont including hikes and camps that are specifically for conservation only.

For the two crews from Troop 102, they will work a minimum of three hours on a conservation project. When the three hours are complete, the boys will qualify for the Arrowhead Award and patch.
From the Philmont website, here is an explanation of how the conservation day may go:

What Do "Three Hours" Mean For Philmont?

In order for each participant, whether camper or advisor, to receive the Arrowhead Award and patch, they must complete three hours of conservation work under the supervision of a Philmont Conservationist. There are an average of six sites across the Ranch each summer. The projects at these sites can include trail-building, erosion control, timber stand improvement and even habitat restoration.

But what exactly gets accomplished in those three hours?

When a crew first arrives at the conservation site for their scheduled three-hour slot, they meet up with the conservationist staff of that site. The staff begins with a project introduction, which includes staff, introductions, overall area information, project goals and a brief overview of the work to be performed. Then, the staff reviews safety equipment, communication, and general and site-specific tool safety. These talks are generally referred to as "Tool Talks." The "Tool Talk" then leads into a "Trail Talk," or "Work Talk," which covers the specific work to be done, the reason behind it and proper safety.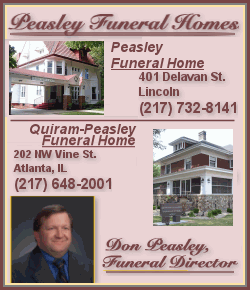 The purpose behind the three-hour session that the crews must participate in is to not only just work and give back to the ranch, but also learn about how trails are built, how fragile ecosystems are, and how humans can enjoy nature without causing damage. The "Tool Talks" and "Trail Talks" are integral parts of the sessions because they educate and inform as well as ensure the participants work safely

The work done at the sites is physically demanding, but can also be fun! Participants will have the opportunity to use tools such as bow saw, pick mattock, sledgehammers and McLeods. Participants will cut trees, smash rocks, build rock walls or rough cut trails.

Though today's hike is still lengthy, it is a little less than yesterday at 7.8 miles. More importantly, they boys are starting a gradual descent down from the mountain range. Today they will be at an elevation of 9,280 feet compared to the 11,650 feet yesterday.

Today's YouTube video is undated and we don't know where these young people are from, but they express some of their feelings about the time they have spent at Philmont. Enjoy.

https://www.youtube.com/watch?v=bMvdKnwCM70&index=159&list=
PLoxS5NZGVHvztJxIA5Pq6jcL0SBT2h4-7
[Nila Smith]