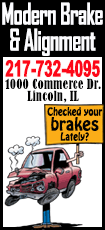 On Monday, day six, the boys visited a Mexican Homestead and a Cantina. At the Cantina, they were able to purchase root beer and nuts, and they had an opportunity to sit on something other than a rock. It was noted in yesterday's LDN article that the Cantina would offer chairs for seating, and after four days of hiking, sitting in a chair would be a luxury for the guys.

Before they left Lincoln, the Scouts answered some questions about their expectation of this trip. One such question was "With no modern amenities, what do you think you will miss most?"

Here are their answers:

Elijah Burton: "I will miss my bed, my dog, and showers."

Zachary Craig: "I think I will miss listening to music the most. I enjoy listening to it when I workout and at bedtime."

Jack Graue: "Being able to listen to music whenever I want."

Blake Hermes: "I think that I will miss showers the most."

Carter McCraith: "Showers."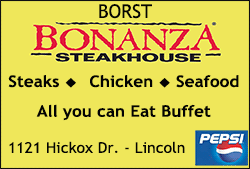 Zach Smith: "I think I'll miss a lot of items, such as air conditioning and electronics, but the itinerary and the scenery will keep me busy and satisfied."

William Trent: "I will miss my Xbox the most because it's my best way to talk with my friends, and it's great for knowing what is going on in the world."

The boys brought up some interesting points. The things that many of us take for granted; air conditioning, beds, and showers are the things that the guys are unable to enjoy right now. Luckily, on Day eight, they will get to take a shower!

William Trent also brought up another interesting point. The boys are not in touch with the world right now, but as Zach Smith noted, hopefully, the itinerary and the scenery is keeping them busy and satisfied.

Today will be a busy day, and a beautiful day at Philmont as the Scouts attend Fish Camp. The weather is predicted to be clear and with temperatures at about 90 degrees during the day and 51 degrees overnight.

The fish camp, located at Agua Fria will take the boys to an elevation of 8,800 feet, which means the nighttime temperatures may be cooler than predicted. But, it is forecast to be a dry day with no rain, which is good, because the Aqua Fria area features a multitude of streams, that flood quickly when it does rain.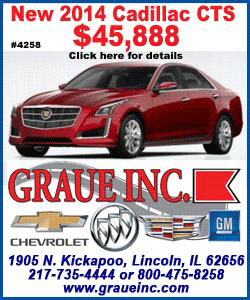 While at the camp, the Scouts will learn from trained staff members how to tie a fly, which is an art in itself, then they will take to the streams and do some fly fishing for trout. Also on the agenda for today will be a tour of the Waite Phillips Fishing Lodge.
Tonight the boys will camp on the trail, and it may be a test of how well they have done at rationing their food supply, as they should run out of food tomorrow sometime. But not to worry, they will be able to pick up a new supply of rations on Wednesday when they visit Apache Springs.
When this series began, and LDN introduced the Scouts and adult advisors that were going on this trip, it may have been noted that there were several common last names between kids and leaders. That comes as no surprise as being a member of the Boy Scouts is often a multi-generational event. Several boys can say that they are Scouts, their dads were scouts, and so were their grand-dads. It is also common that the leaders in any group are dads (or moms) of Scouts, though that is not a requirement.

The father-son teams that will be on this trip are dad Tim and son Carter McCraith, dad David and son Zach Smith, dad Edmund and son Carter Robison, and dad Chris and son Jack Graue.

For Tim and Carter McCraith, this is the second time they have taken the Philmont trip together. For Chris Graue, this is the third time he has gone, but each time, he has gone with a different child. Jack is the third Graue kid to make this trip as his brother Ethan and sister Olivia have both made this trek (yes, girls can be Scouts, and they are permitted at Philmont).

Getting to make this trip a third time was especially meaningful for Chris as he stated, "I'm glad that I have another opportunity to go on this trip with one of my kids. The comradery that develops between the adults and scouts is fantastic. Unforgettable memories with some great people."

Today's YouTube Philmont video: Renegades
https://www.youtube.com/watch?v=XXtK
S54kZk&list=PLoxS5NZGVHvztJxIA5P
q6jcL0SBT2h4-7

[Nila Smith]