Park district notes
Updated June 14th
From Lauren Ruckman, program coordinator

Send a link to a friend Share
[July 01, 2016] Art Camp - Register your kids for the summer art camp that will take place June 27 – July 1. Kids entering into K-2nd grade will attend camp from 8:45-10:00am and kids entering into 3rd-8th grade will attend camp from 10:30am-12:30pm. The registration deadline is June 20. Call 217-732-8770 today to register.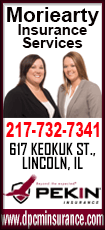 Swim Lessons
Registration for the third and fourth sessions of swim lessons is going on now. The third session will run from July 5-14 and the fourth session will run from July 18-28. Stop by the park district front desk today to register your child.

4th of July Celebration
There will once again be a dazzling display of fireworks on Monday, July 4 at the park district after sundown. We will kick off the morning with the old-fashioned Children's Walking Parade which will take place at Scully Park. The registration will take place around 9:00am and the judging will start at 9:30am with the parade beginning promptly at 10:00am. Winners will be announced at the parade's end. Then, a DJ will be playing some fun tunes that evening and concessions will be open as we gear up for the beautiful fireworks display.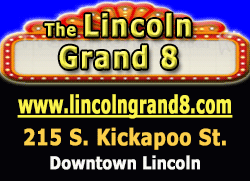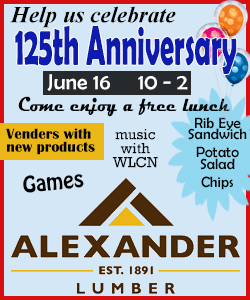 Weather Program
We will be hosting a Weather Program that will be put on by the National Weather Service. This program will take place on Thursday, July 14 from 1:00-3:00pm and is for kids ages 7-13, and is free to attend! There will be fun, interactive activities for the kids to participate in. Call 217-732-8770 to pre-register as spots are limited.

Putting on a Play
Is your child interested in learning how to prepare for and put on a play? Then this is the camp for them! They will spend the week of July 18-22 preparing for a play, and on Friday of that week will actually perform for parents, siblings, grandparents, etc. The camp will run Monday-Friday 9:00am-4:00pm. Call 217-732-8770 or stop by the park district front desk to register your child. This camp is for ages 6-17 and no previous experience is necessary.