Registration Open for Memorial's 12th Annual 5K
Run/Walk to benefit Kidney, Pancreas Transplant Patients
Send a link to a friend Share
[July 01, 2016] SPRINGFIELD – Memorial Medical Center's 12th annual 5K Transplant Run/Walk to benefit kidney and pancreas transplant patients will begin at 9 a.m. Saturday, Sept. 17, in Washington Park in Springfield.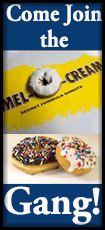 Registrations are open online at MemorialTransplantServices.com through Sept. 15; participants can also go online to print out a registration form and mail it in. Those who wish to register on the day of the event can do so beginning at 8 a.m. To be guaranteed a T-shirt, registrations are recommended to be turned in by Aug. 26.

The registration fee is $25 for adults and $15 for 12-year-olds and younger. Participants will meet at the picnic shelter area near the tennis courts and playground. Registration increases by $5 per person on the day of the event.

The Alan G. Birtch, MD, Center for Transplant Services at Memorial is the event's host. Proceeds benefit Memorial's transplant fund, which provides assistance to patients, education for patients and staff, and continuing program development.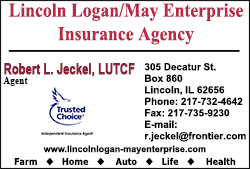 "This event is a great opportunity for our patients and donor families to come together and share their stories," said Sara Danner, transplant financial coordinator and chair of this year's event. "We're grateful for the community's support over the years to help us raise funds to assist our patients and their families."

Life Goes On, which promotes organ donations, will be on hand to encourage people to sign up as organ donors.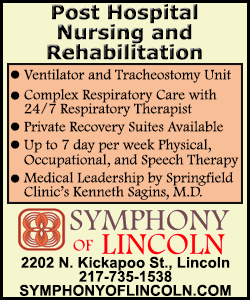 The transplant team follows and manages the care of approximately 300 post-transplant patients. The transplant program is a cooperative initiative involving Memorial Medical Center, Southern Illinois University School of Medicine and Springfield Clinic. Since its founding in 1972, the program has completed more than 910 kidney and pancreas transplants.

An estimated 360 people participated in last year's event, including transplant recipients, living donors and families of deceased donors. The 11 previous runs have raised a total of approximately $147,000.

For more information, call Memorial's Transplant Services at (217) 757-7835.
[Michael Leathers, MHS Public Relations]