Unfashionable first jobs led designers to the runway
Send a link to a friend Share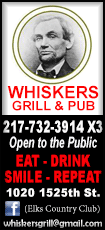 [July 07, 2016] By Chris Taylor
NEW YORK (Reuters) - Fashion designers inhabit such a unique and stylish world that you might imagine they began working with fabrics and colors as soon as they emerged from the womb.

Not so. Before they became fashion-week rock stars, they were often very much like the rest of us, toiling as teens at low-paying gigs.

For the latest in Reuters' monthly "First Jobs" series, we talk to a few fashion icons about the jobs that got them started on life's runway.

Christian Siriano (http://www.christiansiriano.com/)

First job: Salon assistant

I worked at a salon called Bubbles in Annapolis, Maryland. I did all of the grunge stuff: Hairwashing, sweeping, folding towels. I ended up working there all the way from high school into college, so pretty much my entire childhood.

I was making minimal money, starting at around $6.50 an hour. I remember I really wanted to buy a car when I turned 16, so I saved up for that, and ended up buying a little Ford hatchback.

I really felt I could be myself there. I was openly gay, fun, flamboyant, and that salon was a safe space for me, because everyone else was like that, too. I knew it was the right environment for me, and it helped give me the confidence to be me.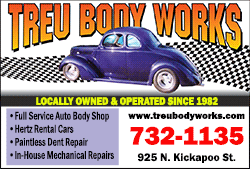 Todd Snyder (http://www.toddsnyder.com/)

First job: Corn detasseler

I grew up in Huxley, Iowa, and around 14 years old I started detasseling corn, which means taking off the tops of the stalks. It is a common job in Iowa if you wanted to make a bunch of money really quick. I had to get up at 5 a.m., and made around $500 a week at $3.50 an hour.

It was the worst job I ever had in my life. It was August in Iowa, in the middle of a cornfield - no breeze, no ocean, nothing. It was the hottest and most humid I ever felt. I just thought about the money, which I used to buy clothes. Even when I was younger I was into nice stuff.

That job really woke me up. I realized I had to figure something else out, and focus on school. I swore I would never do that job again -- and I didn't.

Vivienne Hu (http://viviennehu.com/)

First job: Toy fair guide

I was a 19-year-old living in Germany, in my sophomore year of college, and got my first job as a guide for the national toy fair in Nuremberg. It is a big deal in the toy world, one of the world's biggest, with 13 halls each featuring 100 different toy companies. They were looking for someone who could speak both German and Chinese, because executives from the Chinese toy companies didn't know any German.

My responsibility was to pick them up at the airport, organize all these teams of visitors, and help translate at the convention. I remember one time a CEO was trying to understand why a line of teddy bears was so lightweight, and he ripped it open right in front of me.

Nanette Lepore (https://www.nanettelepore.com/)
Actress Juliette Lewis arrives with designer Christian Siriano for the 2015 CFDA Fashion Awards in New York June 1, 2015. REUTERS/Lucas Jackson - RTR4YEX7
First Job: Chocolatier

Around 15 or 16 years old, my girlfriend and I got jobs at an Ohio candy store called Gorant, as extra help during the Easter season. We were actually in the chocolate factory making chocolates. It was crazy.

We ate a lot of chocolate, of course. We were allowed to grab anything off the line and stuff it in our mouths. Except we couldn't raid the walk-in cooler where they stored the higher-end chocolates. That was forbidden.
We made minimum wage, which I usually spent in the fabric department of JC Penney. I still get Gorant candy once a year from my insurance guy. It is an Ohio tradition at Christmastime.

Reem Acra (http://www.reemacra.com/)

First job: Painter

My first job came at the early age of 11 years old. I was commissioned to paint a scenery. Art was always a passion of mine, and I was fortunate enough to have a demand for my work, and begin selling my pieces early on.

But painting was just one of many outlets I used to express my creativity. My mother often took me to the souks in Lebanon, where I learned about different textures and fabrics. When I would get home, I would design new outfits based off of the colors and fabrics I had seen.

From childhood, fashion, embroidery and tailoring were embedded in my DNA and I always strove to create beauty, whether it was in design or in my art.

(Editing by Beth Pinsker and Cynthia Osterman)
[© 2016 Thomson Reuters. All rights reserved.]
Copyright 2016 Reuters. All rights reserved. This material may not be published, broadcast, rewritten or redistributed.