FBI director to face Republican fire over Clinton email probe
Send a link to a friend Share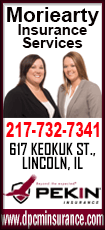 [July 07, 2016] By Julia Edwards and Alana Wise

WASHINGTON (Reuters) - Republicans will get their first chance to grill FBI Director James Comey when he appears before Congress on Thursday to explain his decision not to recommend criminal charges against Democrat Hillary Clinton over her use of private email servers.
The hearing at 10 a.m. (1400 GMT) will be the first time Comey has taken questions publicly since his announcement on Tuesday that the FBI found nothing in its investigation of Clinton's mishandling of classified emails while she was secretary of state that should lead to criminal prosecution.

U.S. Attorney General Loretta Lynch said on Wednesday she accepted the Federal Bureau of Investigation's recommendation and had closed the case. But the issue has cast a cloud over Clinton's Democratic presidential campaign for the Nov. 8 election and raised questions among voters about her honesty and trustworthiness.

Republican House of Representatives Speaker Paul Ryan said lawmakers would be investigating whether they could take action over Clinton's email practices. Comey will testify before the House Oversight Committee.

Lynch will appear at a separate hearing next Tuesday.

Comey said on Tuesday that 110 classified emails passed through Clinton's servers, which were not kept on a secure government server. He rebuked the presumptive Democratic presidential nominee for "extremely careless" handling of classified information but said no reasonable prosecutor would charge her or her staff criminally.
The Clinton campaign said it was pleased at the FBI's announcement and called the Republican-led call for Comey's hearing a "taxpayer-funded sham of an inquiry" intended to hurt Clinton politically.

The Oversight Committee is chaired by Republican U.S. Representative Jason Chaffetz, known for his persistent questioning of Obama administration officials.

REPUTATION FOR INDEPENDENCE

Comey, a Republican who was appointed by Democratic President Barack Obama and also served in the administration of former Republican President George W. Bush, has built a reputation as a straight shooter who does not bend to pressure from either party.

He has differed sharply with the Obama administration, most recently over gun control and whether high-profile police brutality cases had inhibited law enforcement from stopping crime.

Questions over the propriety of Clinton's use of unauthorized email servers in her Chappaqua, New York, home during her time as secretary of state have raised questions about her judgment from all sides of the political spectrum.

[to top of second column]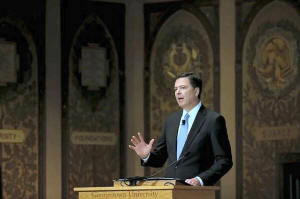 FBI Director James Comey delivers a speech at the Master of Science in Foreign Service CyberProject's sixth annual conference at Georgetown University in Washington D.C., U.S. April 26, 2016. REUTERS/Carlos Barria
Despite clinching the Democratic presidential nomination, Clinton can expect a further onslaught of attacks from presumptive Republican presidential nominee Donald Trump, who has accused her of playing by a different set of rules from the American public.

"Hillary Clinton can't keep her emails safe, and you know what, folks, she sure as hell can't keep our country safe," Trump told a recent rally in Raleigh, North Carolina, charging that the investigation was "rigged" in Clinton's favor.

Comey left the door open for other actions in the case, including downgrading security clearances for anyone who mishandles classified information as Clinton and her staff did.

Ryan said Congress would decide whether it could impose such penalties.

"I think it's the least we can do, given how she was so reckless in handling classified material and sending classified information on insecure servers," Ryan told reporters on Wednesday.

White House spokesman Josh Earnest told reporters he had faith that Comey would protect the independence of the FBI's investigation even as he was probed by Congress, noting Obama administration officials had kept their cool even during "the most unfair congressional inquiries."

(Reporting by Julia Edwards and Alana Wise; Editing by Peter Cooney)
[© 2016 Thomson Reuters. All rights reserved.]
Copyright 2016 Reuters. All rights reserved. This material may not be published, broadcast, rewritten or redistributed.