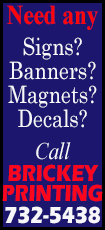 The Higher Learning Commission, Lincoln College's accrediting body, approved the degree late last week.

The Bachelor of Arts in Radio, Television, and New Media degree is designed as a "theory to practice" degree, exposing students to both the theoretical and applied aspects of the media industry and preparing students for careers in radio, television, and new media. Students will learn how the emerging world of new media is rapidly changing the delivery of mass communication through digital and multimedia platforms across the world today.

Students successfully completing the degree can pursue careers in media production, programming, promotion, marketing, advertising and sales.

"The Radio, Television, and New Media degree is an important addition to Lincoln College," said Dr. David Gerlach, President of Lincoln College. "Students will gain knowledge through a hands on experience and leave Lincoln College with a working portfolio as they begin their careers."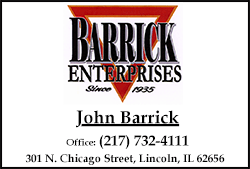 When students arrive on campus, they will have the opportunity to immediately start learning and working at the College radio station, WLNX-FM and the television station, LCTV.

"Having a working knowledge of the industry plus a diverse academic curriculum will help give our students more experience and knowledge after they graduate and look for their first job," said John Malone, associate professor in the Division of Fine Arts and Communication, where the new Radio, Television, and New Media program is housed.

Students will take a wide variety of different courses offered such as; Audio and Video Production, Communication Law, History of American Radio and Television, and Digital and Interactive Media among others.
Last year, Lincoln College partnered with the City of Lincoln and its cable franchisee, Comcast, to assume operational control of the local education and government channel. Now, rebranded as LCTV, the channel will serve as the outlet for the television component of the degree program. In addition, the College is constructing a state-of-the art television and multimedia studio facility in the former ceramic arts building on campus which already hosts LCTV.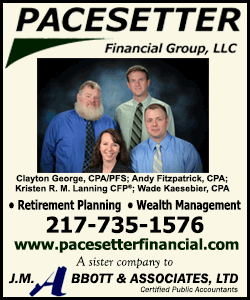 -----
Since 1974, Lincoln College has owned and operated WLNX-FM and produced several notable alumni throughout the years. Most recently, WLNX has expanded its digital media presence, becoming one of only 33 college radio stations in the country on the iHeartMedia digital platform.
Malone has served as faculty and general manager of the College's radio station, WLNX since 2004. Prior to joining Lincoln College, Malone was a longtime commercial radio broadcaster, most recently an award-winning program director of WMBD Radio in Peoria.

Malone is joined by Deb Antoine, assistant professor of Communication. Antoine has an extensive background in television and digital production from both professional and academic settings. She most recently headed the television and digital media program at Benedictine University in Springfield.

Current Lincoln College students can declare their new major of Radio, Television, and New Media with their academic advisor. New students can select the major from the College's offerings during the admission process. Transfer students are welcome to apply.

More degrees will be launched at the College over the next academic year. Currently, students can earn degrees in Business Management, Criminal Justice Studies, Jazz Studies, Radio, Television, and New Media, Sport Management, and Theatre.
[Christina Xamis, Public Relations & Media Manager, Lincoln College]