Company wants to place double billboard at Four Corners

Send a link to a friend Share
[July 08, 2016] LINCOLN - A request has led the Logan County Board's Planning and Zoning Committee to examine the current Billboard Ordinance.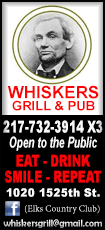 In April, Joe Malek of WC Media in Springfield talked to the Planning and Zoning committee about putting up a billboard at Four Corners Lube.

At the April meeting, Malek said when he looked at the Logan County ordinance on billboards, he found they are only permitted in agricultural zoned areas. The county's ordinance is different from that of the state of Illinois, which allows billboards everywhere, but agricultural and residential areas.

Present for Wednesday, July 6th meeting were committee Chairman Pat O'Neill, Vice Chairman Emily Davenport, and committee members Kevin Bateman, Dave Blankenship, Gene Rohlfs; Board Chairman, David Hepler and Zoning Officer Will D'Andrea. Guests included Joe Malek of WC Media in Springfield, Rick Farney and Andy Evers from Four Corner's Lube, and board members Scott Schaffenacker and Miles Craig.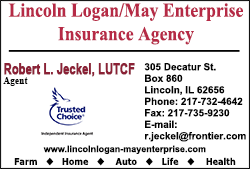 D'Andrea has worked on setting up a billboard ordinance more consistent with state statutes.

Hepler said he would motion that the board amend the ordinance to comply with state statutes.

Bateman said the proposed billboard is "too big and too tall." He does not think it should be double-stacked and should be more in line with others in town.

Rohlfs said he feels the billboard would clutter a corner that is basically an entrance to the city. He is also concerned about distances from the existing structure.

Blankenship said he likes uniformity and wants to see the company put up the billboard, but adjust it so it fits in well.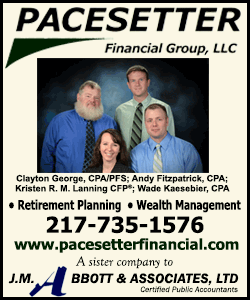 Malek asked what height the committee would feel comfortable with. He noted Woodlawn Street has many side-by-side billboards such as the one by the Carpet House.
Malek showed the committee a photo of a side-by-side billboard in Macomb and said Macomb went through much of the same procedure for approving it. The one in Macomb is 23 feet tall and Malek said it is actually easier to see at that height.

Malek said the permit issued by the state indicates he has to adhere to certain regulations.

Bateman said he would vote in favor of a billboard more like the ones on Woodlawn and more uniform.

D'Andrea said language for a billboard ordinance was drafted according to IDOT guidelines. The proposed language also goes through a hearing process.

[Angela Reiners]