U.S. Women's Open must leave Trump National, says Burk
Send a link to a friend Share
[July 09, 2016] (Reuters) - Fourteen years after criticizing Augusta National Golf Club for its all-male membership policy, women's issues expert Martha Burk has called for next year's U.S. Women's Open to be moved from Trump National in New Jersey.

In a blog for The Huffington Post on Friday, Burk lambasted tournament organizers, the United States Golf Association, for placing "profit over principle" and added a link to a petition to force the USGA to hold the event elsewhere.

"Seems the USGA, no stranger to hypocrisy, refuses to move next year's U.S. Women's Open from the Trump-owned Bedminster club, even though the USGA issued a public statement condemning Trump's racist views after his 'Mexican rapist' rant when he announced his candidacy," Burk wrote.

Republican presidential candidate Trump has angered many people with his polarizing words on the campaign trail, including his promise to build a wall on the U.S.-Mexican border, deport 11 million illegal immigrants and temporarily bar Muslims from entering the country.

His antagonistic comments have already cost him in the golfing world.

The elite PGA Grand Slam of Golf, a 36-hole stroke-play event that features the winners of the season's four majors, was scrapped last year due to complications over the proposed venue, Trump's National course in Los Angeles.

Last month, the PGA Tour announced that its long-established tournament in Miami would move from Trump's Doral course to Mexico City next year, a switch prompted by sponsorship issues.

With the 2016 U.S. Women's Open being played this week at CordeValle in San Martin, California, Burk has turned her attention to next year's edition, even though "the protest is not over exclusionary policies at Bedminster, if there are any".

She wrote: "The objection is to one of the ruling bodies of golf kowtowing to Trump's overtly racist and sexist views. That shows where the USGA really stands, despite the lip-service-only condemnation a year ago."

[to top of second column]
The USGA, PGA Tour, LPGA and PGA of America had distanced themselves from Trump's explosive comments in a joint statement issued last August.
Burk referenced the Augusta National controversy, saying "the USGA ignored its prohibition against holding events at clubs that discriminate on the basis of race or gender by standing solidly behind the Trump-like dinos holding the Masters Tournament - even though it was clearly in violation of their own by-laws."

Augusta National's membership policy had been an issue for years, most notably in 2002 when Burk led a series of protests that prompted a heated war of words with Augusta's then-chairman Hootie Johnson.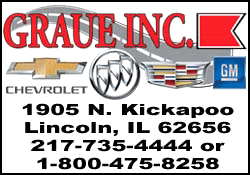 "There may well come a day when women will be invited to join our membership, but that timetable will be ours, and not at the point of a bayonet," Johnson declared at the time.

Augusta National, home of the Masters golf tournament, finally ended an all-male policy that had endured for 80 years when it announced in August 2012 that two women would be admitted as members for the first time.

Burk, a co-founder of the Center for Advancement of Public Policy, is director of the corporate accountability project for the National Council of Women's Organizations.

(Reporting by Mark Lamport-Stokes; Editing by Andrew Both)
[© 2016 Thomson Reuters. All rights reserved.]
Copyright 2016 Reuters. All rights reserved. This material may not be published, broadcast, rewritten or redistributed.