Celebration of Life: Sunday July 10, 2016 at American Legion #263 Lincoln, at 2:00 p.m.
Funeral home: Fricke-Calvert-Schrader, Lincoln
Obituary
Donald Gohl of Lincoln passed away on June 12, 2016 at home.

Donald was born May 2, 1939 in Monroe, Washington the son of Albert Jacob and Alvina Ott Gohl. He married Betty Cole who subsequently died in a car accident. He then married Elizabeth Berenz Gohl September 16, 1984 in Victorville California; she survives.

Also surviving Donald are his children David (Karen) Gohl of Dallas, OR; Rick Gohl of Dallas, OR; Dennis Gohl of Seattle, WA; Barry Gohl of Seattle WA; Katrina Yilek, Spartanburg, SC; Melissa (Chris) Schaffenacker of New Carlisle, IN; Samantha Gohl of Lincoln; two brothers: Jerry (Mary) Gohl of Casda Grande, AZ and Clinton (Nancy) Gohl of Auburn, WA; and one sister: Shirley (Gary) Mace of Soldatna, AK; fourteen grandchildren; four great-grandchildren. He was preceded in death by two daughters Lori Ann Gohl and Cindy Gohl; one grandson Trevor Rogers; one brother Jack Gohl and his parents.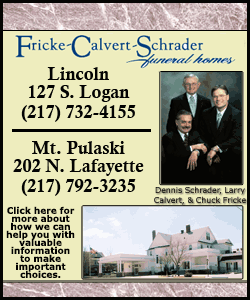 Donald was a truck driver for ABF. He was a member of Academy of Model Aeronautics, and Sangamon Valley RC Flyers.

A Celebration of Life will be held on Sunday July 10, 2016 at American Legion #263 Lincoln, IL at 2:00 p.m. with Pastor Greg Wooten officiating. In lieu of flowers memorials donations may be made in Donald's name to American Legion Post # 263 or church of the Nazarene in Lincoln.
Click here to send a note of condolence to the family of Donald Gohl