Bruce Otto attends Cetera® Financial Specialists' Connect Conference
Otto welcomed into President's Council for 2016, Broker Dealer's Group of Top Advisors

Send a link to a friend Share
[July 09, 2016] MINIER - Bruce Otto, Advisor of O & G Financial Consulting, Inc., recently attended Connect 2016 hosted by Cetera Financial Specialists, aimed at bringing together advisors from across the country who aspire the highest levels of professional achievement and success. The event, held at Rosen Shingle Creek in Orlando, FL. between May 24 and May 26, featured presentations from the Cetera executive team and some of the industry's preeminent thought leaders. Bruce Otto was recognized among conference attendees as a member of Cetera Financial Specialists' President's Council for 2016. The President's Council solidifies Otto as a top-producing financial advisor with the firm.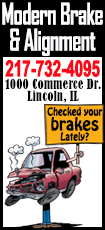 "I am honored and grateful to be part of the President's Council, along with a group of other tremendous advisors," said Otto. "I make sure to oversee my clients' best interests and it is rewarding to be recognized for practicing something I enjoy so much."

Adam Antoniades, President of Cetera Financial Group®, led a keynote presentation where he addressed the Department of Labor's recently released fiduciary rule and ways to continue thriving in this new regulatory environment it has created. "We place the highest priority on ensuring total alignment between the interests of advisors and their clients, and the platform we announced at the conference will enable our advisors to adapt smoothly to this important regulatory shift. With DOL DynamIQs, Cetera Financial Group is once again demonstrating our ability to leverage our industry-leading scale, resources and thought leadership to provide our advisors with the tools and support they need to face significant regulatory and other changes with confidence." The conference ended with an irreverent and entertaining performance by Capitol Steps, an American political satire group.

Gregg Ruvoli, president and CEO of Cetera Financial Specialists, commented, "Our advisors never cease to amaze us. We are so appreciative of their partnership and continue to be committed to providing them with the support and service they need to reach their highest potential in 2016 and beyond."

Otto and his associates at O & G Financial Consulting, Inc., manage approximately $140,000,000 in client assets, fulfilling the financial needs of individuals and businesses in the Central Illinois region with Cetera Financial Specialists since 1991. He has 52 years of experience in the financial services industry.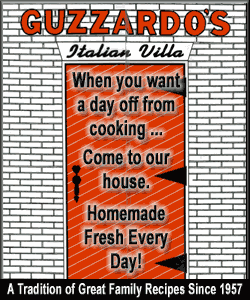 About Cetera® Financial Specialists

Cetera Financial Specialists LLC partners with approximately 1,200 tax and accounting professionals who have successfully integrated wealth management into their practices. Through Cetera Investment Advisers LLC, an SEC registered investment adviser firm, financial advisors receive a wide array of solutions and back-office support, so that they can focus on their clients.



Cetera Financial Specialists and Cetera Investment Advisers are part of Cetera Financial Group®, a leading network of independent retail broker-dealers, which provides leading wealth management and advisory platforms and innovative technology to independent financial advisors nationwide. Cetera Financial Specialists is a member of the Securities Investor Protection Corporation (SIPC) and a member of the Financial Industry Regulatory Authority (FINRA). For more information, visit ceterafinancialspecialists.com.
[Sue Miller, O & G Financial]