ALMH Dietitian Jennifer DiPasquale:
Summer Travel Tips for People with Diabetes

Send a link to a friend Share
[July 09, 2016] LINCOLN - Maintaining a healthy routine while on your summer vacation can be difficult. For people with diabetes, it's even more challenging. "It's all about consistency and preparation," said Jennifer DiPasquale, lead clinical dietitian with Abraham Lincoln Memorial Hospital. "A person with diabetes may need to do a little more work ahead of time, but there's no reason he or she can't have a fun vacation and stay healthy."
DiPasquale, a registered dietitian and certified diabetes educator, leads the nonprofit hospital's free support group for people with diabetes. The group will meet at 11 a.m. Friday, July 15, at the Oasis Senior Center, 2810 Woodlawn Road, Lincoln. For more information, call 217-605-5535 or send an email to ALMHdiabetes@mhsil.com.

When you're on the road, finding healthy and affordable food options are a challenge, DiPasquale said.

"Carry fresh foods with you, even through airport screening," she said. "Many people don't think you can, but you are allowed. The Transportation Security Administration website is a great resource for how to bring food on a plane."

Other tips, DiPasquale said, include asking for vegetables and vegetarian options at restaurants, leaving off salad toppings and condiments that add unneeded extra calories and sugar, keeping snacks on hand if you have an unexpected meal delay at a restaurant, and being careful if you splurge to avoid an upset stomach from high-fat or fried foods.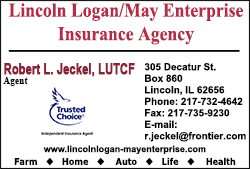 If you're traveling abroad, DiPasquale offered a few additional tips: If English is not widely spoken at your destination, learn several health-related words in the local language, such as sugar, doctor and hospital.

"You should also take plenty of supplies including insulin," she said. "Even if you can buy supplies, they may not be the same as what you have at home. You may be able to get insulin, for example, but it may not be the same strength."

And check with your health insurance provider to see if it participates in Global Assist, she said, which is a service that can help you find a physician or pharmacy wherever you are in the world.

Whether you're taking the plane or driving the car, you're often sitting still for hours at a time. And people with diabetes are more prone to develop blood clots in their legs than others, DiPasquale said. Flights or drives of eight hours or more pose the highest risk for clots.

[to top of second column]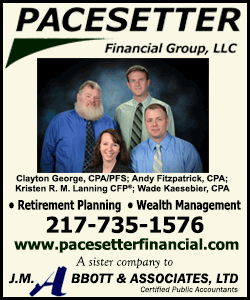 "Try to move whenever you can when you have to be seated for several hours," she said. "Get up and walk around the cabin once every few hours if it's safe to do so. Even small movements keep the blood pumping and burn calories. If you can't move about the cabin, you can draw the alphabet with your foot or change seating positions."
Other tips: avoid alcohol the day before and day of travel, drink plenty of water, extend your legs as straight as possible while seated and wear compression stockings.

For people with diabetes who take insulin, you may need to take your insulin in a cooler if you're going somewhere on a warm day. Some destinations – amusement parks, water parks and sports arenas – may have rules about coolers.

Check ahead to see if coolers are allowed, DiPasquale said. If they're prohibited, call your destination to find out how to safely transport your insulin into the facility.

"When you're flying, never check a bag with insulin in it because insulin gets too cold in the belly of the plane where the luggage is stored," she said. "And there's always the risk of lost luggage. Always keep your diabetes supplies, including snacks and quick-acting carbohydrates, stowed underneath the seat before you for easy access."

Your supplies should always be clearly labeled, DiPasquale said. For information about how to prepare your supplies to go through security checkpoints, visit the American Diabetes Association website.
[Micheal Leathers, MHS Public Relations]