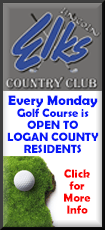 The facility is currently under the watchful eye of Regional Administrator Cathy Sparks. Sparks said her role at Copper Creek is to get the facility running smoothly with residents taking occupancy. She said once she is satisfied that all is going well, a new administrator will be hired for the Lincoln facility, and she will move on to another project. She added, though, not to expect that to happen any time very soon. She is dedicated to making sure that the Copper Creek facility and staff offer the best possible quality of life for those who have been entrusted to their care.

Coming into the parking lot and making one's way to the front door, guests are greeted with a stone and water feature, a long canopy walkway with lovely landscaping. A double set of sliding glass doors protect the interior from the elements and lead to a small foyer.

The building is divided into two segments, each identical to the other. For the open house, guests were invited tour one of the halves.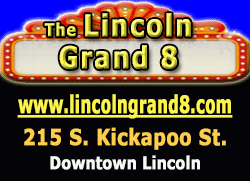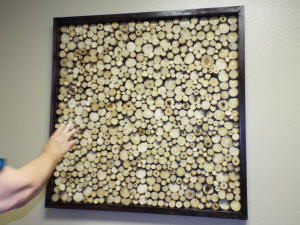 Throughout the building, one can't help but notice the outstanding pieces of artwork, from the water feature in the front entry, to metallic chip trees on a lovely water landscape, to a display of cut wood and another of common household gadgets, Sparks says that the art has a specific purpose for the residents.

She said that each piece of art in the building is designed to be touched. She explained that the sensory experiences are calming and therapeutic to those who suffer memory loss.

Beyond the foyer and down a long wide hallway guests viewed the community dinning area, which has doors that led to an outside patio area. On Saturday, Copper Creek was serving a variety of foods, and guests were taking advantage of the opportunity to sit inside or outside and enjoy a good meal.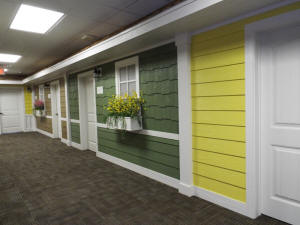 Looking ahead, one could see a multitude of colors as each apartment has its own cottage-style façade with a mock window and window box filled with flowers. Sparks explained that the building is set up with a spacious staff area, an activity area, and a "living room" in the center. The cottages line the exterior walls all around this portion of the building. Sparks pointed out that the facility is not a "home" it is a "neighborhood," where residents will feel comfortable and have some things that are uniquely their own. She said the facility in total has 30 apartments, 15 in each section. Each apartment has its unique façade. Inside the apartment, she said residents would be able to bring their own furnishings and favorite things. They will also be allowed to decorate their apartments as they wish. Again, this is important she said, that they have some sense of home while they are living at Copper Creek.

The apartments will come with refrigerators, but no cooking equipment. Sparks explained that when caring for those with memory loss, there are things that are very important, such as loving, caring staff, giving residents a sense of community, and keeping them safe from harm without restricting them too much.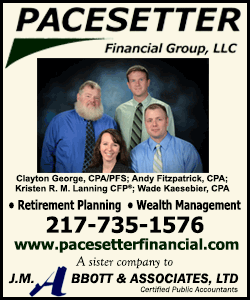 In the apartments, she noted there would be no cooking appliances, not even microwaves. She also pointed out that residents will be able to open their windows for fresh air whenever they wish, but the windows are secured so that they may not be opened wide enough for someone to get in or out. Asked if residents would have to wear some type of tracking device, she said absolutely not. What Copper Creek offers instead is a motion sensor system that helps staff know where residents are at any given time, without offering such a restriction as a tracking device.

Often we hear of people who are suffering from dementia or Alzheimer's diseases wandering away from home and getting lost and/or hurt. Sparks said Copper Creek's goal is to offer a safe environment. With the motion sensors, staff will know, through a multiple stage warning system, if a resident is approaching an exit or in some other situation that could indicate they are ill or in need of assistance.

She said each apartment has a call system, so if a resident is inside and needs assistance, he or she will have easy access to staff.

In addition to the apartments, Copper Creek offers a large private dining area where family may come and share a meal alone with a resident. There is also a large activity area. Sparks pointed out that the table in the activity area is taller than normal. She said that often, those who suffer memory loss are more anxious, and not prone to sitting for longer periods of time. She said though chairs are offered, the table will allow residents to participate in activities such as arts or even cooking projects while standing and moving about.

The living room area offers comfortable sofas and chairs with a large screen television, and a fully stocked fish tank. Sparks pointed out the popcorn machine in the corner and said that residents and their guests would be able to enjoy popcorn and a movie any time of the day.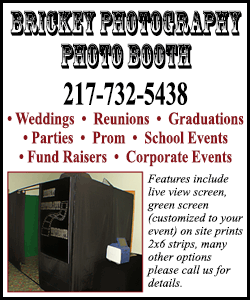 In addition, there is a salon for haircuts and styles, and a staff laundry room. Asked if staff would do all the laundry, Sparks said yes they would, but if a resident wanted to help with folding items out of the dryer that would be permitted.

Asked about the staffing, Sparks said there would be a registered nurse in the building daily from 7 a.m. to 7 p.m. and on-call from 7 p.m. to 7 a.m. She also explained that the number of staff on duty daily would depend on the number of residents. In general, she said that the staff to resident ratio is much higher in a memory care facility than other assisted living facilities. As the population of the residents grows, staff will be added to make certain that there are plenty of loving, caring professionals on hand to look out for the residents.

On Wednesday, July 13th there will be a Lincoln/Logan County Chamber of Commerce ribbon cut for the new business in town. The ribbon cut will take place at 11:30 a.m. The building will also be open for self-tours from 11:30 a.m. to 12:30 p.m. The community is invited to attend.

[Nila Smith]

Note: For the tour, one apartment was furnished for guests to see. Sparks noted that the furniture had been loaned to Copper Creek for the open house by Jakes Furniture in Lincoln. She said she particularly wanted to thank them for their generosity.