Logan County nears establishing building codes and certified inspections

Send a link to a friend Share
[July 11, 2016] LINCOLN - On Wednesday, July 6, 2016, the Logan County Board's Planning and Zoning Committee held their monthly meeting. The committee continued discussion of adopting building codes.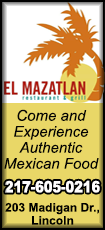 Updates on building codes and standards

For the past few months, the committee has been considering what building codes and standards should be in place.

Zoning Officer Will D'Andrea has been researching building codes and standards. He provided committee members with a summary of what other Illinois counties do for building codes and whether they have inspectors. The handout also showed whether they had an inspection process and what the process looks like, plus any fees associated with the process.

D'Andrea said standards are "all over the board." Committee Chairman Pat O'Neill said it seems that some counties standards are quite lengthy, while others are just a few sentences.

Building inspections

Committee member Kevin Bateman said maybe we need to be the first county that says "if you want a permit, you have to get an inspection and you have to pay for it."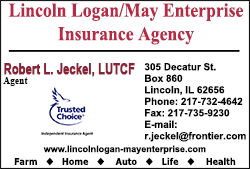 D'Andrea said it needs to be clear it should be a certified inspection. He said the committee needs to decide which codes to follow. One county has eight different codes.

Committee member Dave Blankenship said they would need to make sure inspectors had up-to-date licenses with the Department of Financial Regulations.

Committee member Gene Rohlfs asked what inspectors would look at if there are no codes and what inspectors would adhere to.

Blankenship said some building standards are found in the codes of organizations such as the International Home Inspectors Association. He said following the organizations' guidelines would probably work best.

Bateman said minimum standards would be better than nothing. It would mean better homes that would appraise at a higher value.
Bateman said structural, electrical, and plumbing should be part of the inspection. If someone brings in a certificate showing a certified inspector signed off on it, the permit process could move forward.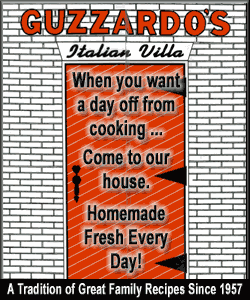 Blankenship said inspectors look at safety issues more than workmanship.

Board chairman David Hepler said for remodels where the work exceeds $20,000, he would also like to see inspections done.

D'Andrea said for new work or sizeable house additions, they could do a modified certificate of occupancy.

D'Andrea and Blankenship will draft language to add to the building permit section of the zoning ordinance. The proposed changes will go through a public hearing process.

The updates will be discussed at next Thursday's board workshop.

Committee members present were Chairman Pat O'Neill, Vice Chairman Emily Davenport, Kevin Bateman, Dave Blankenship, Gene Rohlfs; Board Chairman, David Hepler and Zoning Officer Will D'Andrea. Guests were Joe Malek of WC Media in Springfield, Rick Farney and Andy Evers from Four Corner's Lube, and board members Scott Schaffenacker and Miles Craig.

The next Planning and Zoning Committee meeting will be Wednesday, August 4, 2016 at 6:00 p.m.

[Angela Reiners]