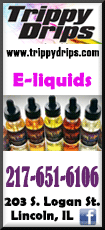 The 340+ miles ride will begin at the Mississippi River in Alton, IL and end at the McHenry County Sheriffs' Office in Woodstock. The riders are law enforcement officers from many different agencies, in addition to several family survivors and supporters.

During each day, the group will observe dedications to several officers who have died in the line of duty. As the ride moves across Illinois, the riders will be joined by law enforcement agencies who escort them through their jurisdiction. Families, supporters, universities, agencies and local businesses have also joined to help feed and provide rest areas for the riders. These generous donations enable Illinois C.O.P.S. to focus resources that send survivors to a variety of programs that help them begin healing and form lasting, supportive relationships with other survivors.

The ride began in the summer of 2005, with 10 riders and 2 support trucks. This year, there will be over 50 riders and several police/support vehicles. Each rider is required to raise a minimum of $600.00 in donations. This ride began with the inspiration of Lt. Gary Dudley of the Indiana State Police, who rode with us in July of 2006. In August of that same year, Gary was killed in Indiana doing a similar ride for survivors in Indiana.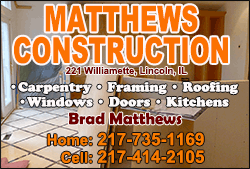 The following is a summary of the ride's tentative itinerary:

Day 1: Thursday, July 14th
6:45am -Alton - Ceremonial back tire dip into the Mississippi River at Alton Marina
9:30am - Chesterfield - Chesterfield Community Center
12:10pm - Waverly - First Baptist Church (Dorwart family & friends)
3:51pm - Springfield - Illinois Police Memorial 4:54pm - Springfield - University of Illinois Springfield
Day 2: Friday, July 15th
6:45am - Springfield - Riders depart University of Illinois Springfield
8:22am - Sherman - Sherman Fire Protection District
10:33am - Lincoln - Lincoln Rural Fire/LCPA
2:08pm -Tremont - Tremont City Park
5:40pm - Normal - Illinois State University
Day 3: Saturday, July 16th
7:00am - Normal - Riders depart Illinois State University
10:14am - Pontiac - Pontiac Police Department
12:15pm - Dwight - Hager Memorial Funeral Home
2:47pm - Morris - Loyal Order of Moose Lodge
5:22pm - Joliet - Joliet Fire House #10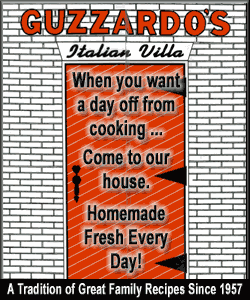 Day 4: Sunday, July 17th
8:00am - Lombard - Riders depart The Westin Lombard
9:03am - Roselle - Roselle Police Department
10:53am - Lake Zurich - Henry J Paulus Park
12:08pm - Lakemoor - Thornton's Gas Station
1:42pm - Woodstock - McHenry County Sheriff's Office
There are several surviving family members on the ride in addition to the family members we will be meeting.

From 2015 there were 123 officers names added onto the National Police Memoria wall. Two were from Illinois Deputy Sheriff Craig 5.
Whisenand, Tazewell County Sheriff's Office, EOW: August 11,2015 and Deputy Sheriff Dwight D. Maness, McHenry County Sheriff's Office, EOW: September 14, 2015. We are also remembering one historical officer Patrolman David R. Tapscott, Springfield Police Department, EOW: December 26, 1979. This year we will also be honoring eight officers who died in the line of duty outside of Illinois but have family lining in Illinois.

COPS is extremely grateful to all the departments, universities, businesses and supporters who host them for their breaks, meals and overnight accommodations. Through this generosity, our survivors are able to enrich their lives. The media is welcomed to meet the ride and riders.

IL COPS is a registered 20lc3 charitable organization. If you would like to make a donations checks are to be made out to IL COPS and mailed to:
Concerns Of Police Survivors
Cycle Across Illinois
PO Box 4312
Wheaton, IL 60189
[Illinois C.O.P.S. via Cpl. Maurice "Mo" Johnson
Lincoln Police Department, participant]