Could there be residential wind turbines in Logan County's future?

Send a link to a friend Share
[July 12, 2016] LINCOLN - At the conclusion of the Logan County Board's Planning and Zoning Committee meeting on Wednesday evening, Committee Chairman Pat O'Neill introduced a topic for discussion. O'Neill said some residents have asked about putting wind turbines on their personal property.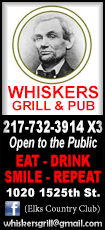 Committeeman Kevin Bateman said he has considered having one on his property, but is concerned about noise levels. He said one in Mount Pulaski is very loud.

Committeeman Dave Blankenship said he is in favor of residential turbines, but would like to see regulation for guide wires, and whether or not they are horizontal or vertical. He said vertical turbines are quieter.

Zoning Officer Will D'Andrea said ordinances already allow turbines as accessory use in agriculturally zoned districts. He said there must be a small set-back and guidewires cannot be within five feet.

Board member Miles Craig said the ordinance would need to be changed to allow wind turbines in residential districts.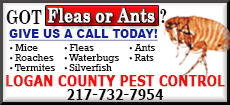 Blankenship said he has no problem with allowing wind turbines in residential districts, but feels noise standards may be needed. He said decibels would need to be considered.

Committeeman Gene Rohlfs said maybe turbines in residential areas should be restricted to vertical turbines.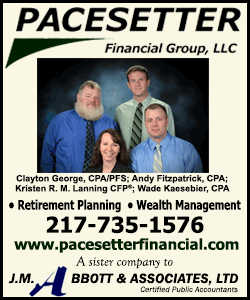 Bateman said he would want to see the size and type of the turbines.

D'Andrea said the committee would need to specify standards such as noise and model type.

The committee will discuss the issue further in upcoming months.

Committee members present were Chairman Pat O'Neill, Vice Chairman Emily Davenport, Kevin Bateman, Dave Blankenship, Gene Rohlfs; Board Chairman, David Hepler and Zoning Officer Will D'Andrea. Guests were Joe Malek of WC Media in Springfield, Rick Farney and Andy Evers from Four Corner's Lube, and board members Scott Schaffenacker and Miles Craig.

The next Planning and Zoning Committee meeting will be Wednesday, August 4, 2016 at 6:00 p.m.

[Angela Reiners]