Crisis-hit euro governments swayed banks to buy their debt: ECB paper
Send a link to a friend Share
[July 13, 2016] FRANKFURT (Reuters) - Stressed euro zone governments swayed domestic banks to buy their bonds when the debt crisis was at its height, using "moral suasion" to counter surging borrowing costs, a research paper published by the ECB showed on Wednesday.

Regulators and supervisors including the European Central Bank are trying to break a 'doom loop' of debt interdependence between lenders and their governments, in part by making it less attractive for banks to hold sovereign bonds.

Domestic banks have traditionally been buyers of a significant proportion of the debt issued by governments in the currency bloc.

But the study of the purchasing patterns of 60 banks in Greece, Ireland, Italy, Portugal and Spain between 2010-12 showed that, in months when their governments needed to issue or roll over a large amount of paper, they were even more likely than usual to buy than their foreign peers.

"Our estimates thus strongly and consistently suggest that collusion between banks and sovereigns (or 'moral suasion') took place during the sovereign debt crisis," authors Steven Ongena, Alexander Popov and Neeltje Van Horen wrote in the study.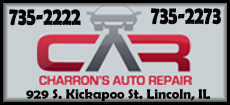 They said the effect was strongest for state-owned banks and, in particular, those that had low holdings of sovereign bonds to start with - indicating governments strategically picked the banks they chose to influence.

The authors say such purchases can have a beneficial impact in helping stabilize markets at a time of stress, while also reinforcing a "deadly embrace" that heightens risks to the financial system.

That interdependence between governments and domestic banks has diminished since the ECB introduced its quantitative easing program of sovereign bond purchases in March 2015, which has also helped drive euro zone borrowing costs down to record lows.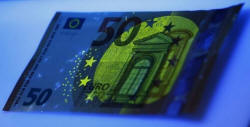 Security features of the new 50 euro banknote are shown during it's presentation by the German Bundesbank in Frankfurt, Germany, July 13, 2016. REUTERS/Ralph Orlowski
But regulators have been discussing proposals to further weaken the loop, including forcing banks to hold capital against their sovereign debt holdings and capping overall exposure to a single government.

"These regulatory reforms should enhance banks' incentives to take sovereign risk into account...while at the same time allow banks to continue playing their market‐maker and stabilizing roles in sovereign debt markets," the paper said.

The ECB said the views expressed in the paper do not necessarily reflect those of the institution.

(Reporting By Francesco Canepa; editing by John Stonestreet)
[© 2016 Thomson Reuters. All rights reserved.]
Copyright 2016 Reuters. All rights reserved. This material may not be published, broadcast, rewritten or redistributed.