UBS will be first major wealth manager to embrace new kind of fund
Send a link to a friend Share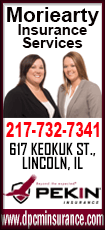 [July 13, 2016] By Trevor Hunnicutt
NEW YORK (Reuters) - UBS Group AG said on Wednesday it will offer a new type of investment fund called NextShares through its U.S. wealth-management unit, becoming the first major distributor for a product that backers hope will replace mutual funds.

NextShares are a mash-up of a typical mutual fund - with a manager buying and selling stocks or bonds in hopes of beating the market - and an exchange-traded fund built to shave trading costs and taxes. Investors buy NextShares throughout the day, like ETFs, but they price after the market closes, like mutual funds.

UBS will offer the funds starting in 2017, according to Jeff Miller, a UBS Wealth Management Americas managing director, in an interview. The unit includes about 7,100 brokers and financial advisers.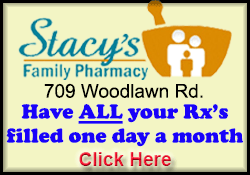 The Swiss bank also said its American asset-management unit will manage its own set of NextShares funds, making it the 13th announced fund manager to do so. Other managers include Columbia Threadneedle Investments, Gabelli Funds and Hartford Funds.

Boston-based Eaton Vance Corp, which owns the NextShares brand, launched the first such fund on NASDAQ in February.

U.S. securities regulators require ETFs that try to beat the market disclose their holdings daily, but they made an exception for NextShares when approving the new fund category in 2014. Managers only have to disclose the funds' holdings quarterly so copycat investors cannot track their trades.

Eaton Vance Chief Executive Tom Faust said NextShares could eventually replace mutual funds because their unique structure makes them big money-savers for investors.

For instance, mutual funds often redeem shares by selling securities and cashing out the investor. Selling securities that gained value can generate a taxable payout to fund investors, and holding extra cash to meet redemptions can hurt performance.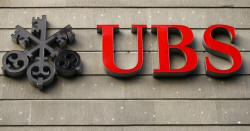 The logo of Swiss bank UBS is seen at an office building in Zurich July 27, 2015. REUTERS/Arnd Wiegmann
NextShares, like ETFs, can simply trade underlying securities for shares of their own funds, which generally does not lead to a taxable payout.

Investors buying and selling NextShares also swallow their own trading costs - those costs usually are shared by all investors in a typical mutual fund.

Eliminating those costs and fees could help investors beat the market, Eaton Vance has said.

But Eaton Vance faces the challenge of training investors to use the funds, demonstrating that NextShares perform well and convincing brokerages and asset managers to offer the products.

NextShares is helping UBS pay some costs related to the launch, Miller said.

(Reporting by Trevor Hunnicutt)
[© 2016 Thomson Reuters. All rights reserved.]
Copyright 2016 Reuters. All rights reserved. This material may not be published, broadcast, rewritten or redistributed.