South Korea to announce site of THAAD anti-missile system
Send a link to a friend Share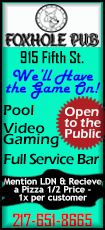 [July 13, 2016] By Jack Kim and Ju-min Park

SEOUL (Reuters) - South Korea's defense ministry said it will announce later on Wednesday the location of a U.S. military THAAD anti-missile defense unit, a planned deployment that has angered China and prompted North Korea to threaten retaliation.

South Korea and the United States announced on Friday that they had made a final decision to deploy the Terminal High Altitude Area Defense (THAAD) system in the South to counter the missile threat from North Korea, amid escalating tensions between the allies and the North.

North Korea's military on Monday threatened to retaliate against the move by the South and the United States by taking "physical response" once the location and time of the deployment are decided.

South Korea's defense ministry said it will announce the site of the anti-missile system at 3 p.m. (0600 GMT). It has said it aims to have THAAD operational by the end of 2017.The county of Seongju, near the southeastern city of Daegu, has been selected for the deployment, South Korean media reported on Wednesday. South Korea's defense ministry declined to confirm the reports.

Positioning THAAD there would allow protection for major U.S. military installations in the South from North Korean ballistic missiles, while limiting the range of its radar from reaching into China, media reports said.

The THAAD system will be paid for by the United States.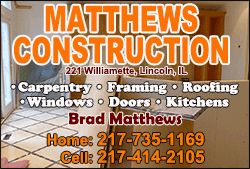 "The site and the foundation and facilities will be provided by us," South Korean Defence Minister Han Min-koo told a parliament committee on Wednesday.

THAAD is built by Lockheed Martin Corp <LMT.N> and designed to defend against short- and medium-range ballistic missiles by intercepting them high in the Earth's atmosphere, or outside it. The United States already has a THAAD system in Guam.

The decision to deploy THAAD is the latest move to squeeze the increasingly isolated North Korea, but China worries the system's radar will be able to track its own military capabilities. Russia also opposes the deployment.

South Korea and the United States have said THAAD will only be used in defense against North Korea's nuclear and ballistic missile capabilities, but China swiftly protested the move saying it would destabilize the regional security balance.

[to top of second column]
South Korean Defense Ministry's Deputy Minister Yoo Jeh-seung (R) shakes hands with the commander of U.S. Forces Korea's Eighth Army Lieutenant General Thomas Vandal after a news conference about deploying the Terminal High Altitude Area Defense (THAAD) anti-missile system, at the Defense Ministry in Seoul, South Korea, July 8, 2016. You Seung-kwan/News1 via REUTERS
South Korea's Finance Minister Yoo Il-ho told parliament on Wednesday that Seoul was making contingency plans in case China took action in response to the deployment, said Yonhap news agency. But he added: "I don't think there will be a major retaliatory action in terms of the economy", reported Yonhap.

North Korea conducted its latest test of a submarine-launched ballistic missile (SLBM) a day after the announcement of the THAAD deployment. The launch was seen as a failure

Speculation in local media about possible THAAD sites has fueled protests from residents of areas mentioned.

Residents of Seongju have already been protesting the possible deployment and its county commissioner has been on a hunger strike in protest, said county official Kim Jee-hyun.

"We are all against THAAD deployment," Kim told Reuters.

(Editing by Michael Perry and Tony Munroe)
[© 2016 Thomson Reuters. All rights reserved.]
Copyright 2016 Reuters. All rights reserved. This material may not be published, broadcast, rewritten or redistributed.