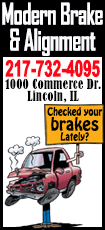 As of July 1st, funding for the Senior Meals on Wheels program will cease until an appropriation is made at the State of Illinois. Due to a fiscally responsible executive team, CAPCIL will be able to maintain staffing for the program for several months if no budget or appropriation is passed. However, in order to continue to feed over 100 home bound seniors every month, CAPCIL is looking for help to stretch their food resources. A few examples of some of the frequently used items are stewed tomatoes, baked beans, diced peaches, canned mixed fruit, and whole grain wheat bread.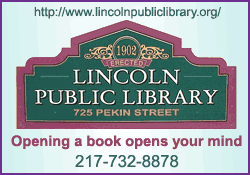 Stuff the Bus will utilize the Logan Mason Public Transportation (LMPT) buses that are currently driving a scheduled deviated fixed route around Lincoln. Anyone who would like to contribute to the Senior Meals on Wheels program can take their donation (food or monetary) to their nearest bus stop and Stuff the Bus. Stuff the Bus will run its official launch on Wednesday June 29, 2016 and continue on every Wednesday through the month of July. The route starts at 7:30 a.m. beginning at CAPCIL and continues to make stops at the following: Logan County Health Department, Lincoln Depot, IGA, Friendship Manor, Lincoln Rec Center, Precision Products, Centennial Courts, Lincoln Christian University, Anytime Fitness, Lincoln College, Logan Court, Oasis Center, Cracker Barrel, Walmart, ALMH, and finishing back at CAPCIL. The route runs the same on every hour throughout the day. For exact bus stop times and locations, as well as the specific food donations needed, please visit CAPCIL's website at www.capcil.info.

For those that have scheduling conflicts with the bus schedule but would still like to help Stuff the Bus, Graue Chevrolet in Lincoln has partnered with us to be a collection site. Donation drop offs can be made during their regular business hours and they will Stuff the Truck – a Chevrolet of course.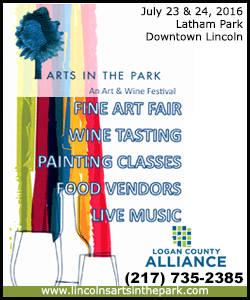 As the Illinois State budget impasse continues for an undetermined amount of time, the importance and need for support is vital to the agency. Fundraising efforts and donations from businesses, organizations and/or community members allows CAPCIL to be able to provide the poverty fighting initiatives and vital social services used to boost the local economy and provide for those who are truly in need..

The mission of Community Action Partnership of Central Illinois (CAPCIL) is to serve people with low income by offering supportive services that promote household stability, by forging intentional and collaborative relationships with consumers and communities, and by encouraging clients in their pursuit of self-sufficiency.

For additional information please visit CAPCIL's website at www.capcil.info or by calling either Breann Titus or Katie Alexander at 217-732-2159.
[Katie Alexander, CAPCIL]