ILLINOIS PRELIMINARY JUNE JOBS REPORT: JOBS AND UNEMPLOYMENT DOWN AS WORKFORCE SHRINKS
Illinois Policy Institute
Illinois lost 2,200 jobs in June, which marked the state's second consecutive month of job losses in 2016, according to a preliminary jobs report from the Illinois Department of Employment Security, or IDES.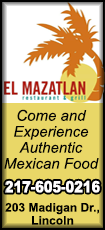 Illinois' jobs growth lags behind the national average, according to IDES. The state has only gained 29,400 jobs since January 2016, putting Illinois on pace for 58,800 jobs gained on the year. This is consistent with last year's anemic jobs number and provides more evidence of Illinois' weak long-term jobs growth.

Illinois' unemployment rate declined to 6.2 percent in June from May's 6.4 percent rate. The state's 6.2 percent unemployment rate is over 26 percent higher than the 4.9 percent national unemployment rate for June.

The drop in Illinois' unemployment rate is entirely due to more Illinoisans leaving the workforce: The state lost 36,000 people from its labor force in June. As of June, Illinois had 129,000 fewer people working than it had in November 2007, the state's pre-recession peak.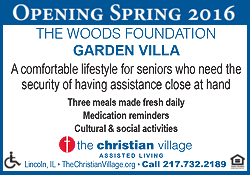 The new IDES report shows that in June, the three sectors with the largest gains in jobs were:

Professional and business services (+3,000);
Financial activities (+1,700); and
Other services (+1,500).
The two industry sectors with the biggest losses in jobs were:

Educational and health services (-7,300); and
Trade, transportation and utilities (-1,000).
Although manufacturing jobs were up 100 over May's numbers, the state is down 9,100 manufacturing jobs on the year – the most severe year-over-year job losses of any sector in the state. That includes a loss of 2,900 manufacturing jobs in the first half of 2016. This is in stark contrast with the job gains in white-collar professions such as professional and business services, which has seen an increase of 3,000 jobs in June and 16,700 jobs on the year.

[to top of second column]
Illinois' overall jobs growth is lackluster. And disheartened job seekers are abandoning the labor market altogether. The jobs growth occurring is primarily in white-collar job sectors, while the biggest job losses have come in blue-collar sectors. This is not surprising, as Illinois' high property taxes, onerous labor regulations and costly workers' compensation system affect blue-collar industries disproportionately. The loss of blue-collar jobs in sectors such as manufacturing and trade, transportation and utilities especially hurts Illinois' struggling middle class. As Sean McCarthy, the Illinois Department of Commerce's acting director, noted, "Manufacturing has been a critical part of [the] state's economy, providing stable, good paying jobs for Illinois families."

The result of Illinois' weak jobs growth has been an exodus of working-age Illinoisans, according to federal Bureau of Labor Statistics data. Similar data from the IRS confirm that working-age Illinoisans are leading the out-migration from the state, and millennials are departing most rapidly.

June's unimpressive job numbers show Illinois urgently needs economic reforms to foster jobs growth and stop the exit of workers from the labor force.
Click here to respond to the editor about this article