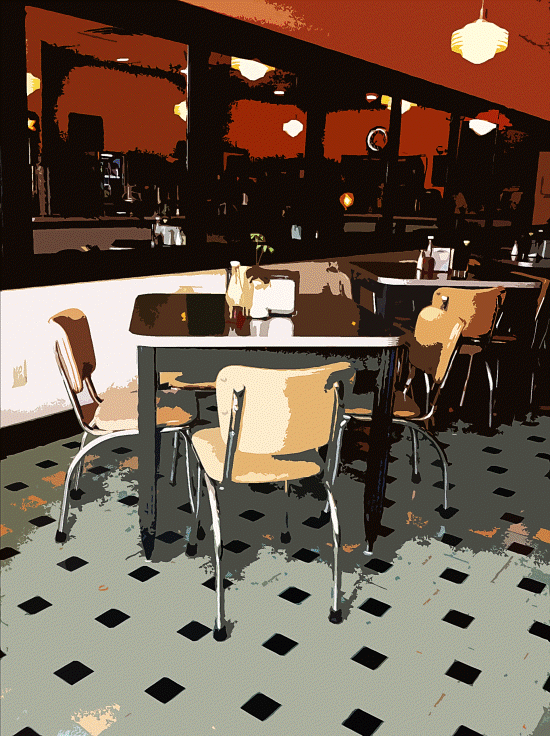 "Get Your Kicks" at the Logan County Arts June Show
Send a link to a friend Share
[May 31, 2016] LINCOLN - For their "Get Your Kicks" June art exhibit, Logan County Arts members will be honoring Route 66 and its role in our history and culture. The show will debut with a reception from 5 to 8 p.m. on Thursday, June 2 at the Lincoln Art Institute, 112 S. McLean St, Lincoln, next to the US Post Office.
In addition to viewing the artworks and enjoying refreshments and music, visitors will be able to discuss the works with the artists themselves.
The group chose the opening date on the eve of the annual Pigs and Swigs Festival in order to start the festivities with an artistic view of the historic highway. Route 66, first opened in 1926, became the Mother Road, stretching almost 2,500 miles from the Heartland to the Pacific. The "hard road" was a boon to early motorists and Dust Bowl migrants. It really came into its own after World War II, when a whole generation had the means to make long road trips by car. Today, the Main Street of America has gone beyond a wistful reminder for those who actually traveled it before its closure in 1985 and now is an international tourist attraction.

The rich history and beauty of Route 66 have provided inspiration for a wide variety of artworks. Sheralyn Bolton's paintings highlight the roadside wildflowers that are part of a lazy Sunday afternoon ride or a sweaty jog. Art Institute curator Moses Pinkerton noted that thinking about the painting he is doing made him want to "pick up and hit the road."
Vern Phillips' nostalgic poetry recalls the adventures of teenagers in the 1950s. One of Pam Moriearty's photographs captures the feel of those dark, cool diners that were so welcome after hours of driving with open windows on a hot day. Other LCA members have contributed oil, pastel, acrylic and charcoal works, photography, 3D assemblage pieces and customized vintage pedal cars.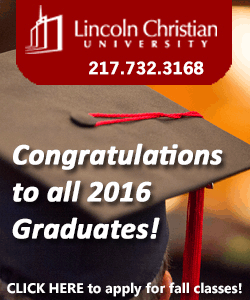 After opening night, the show will be available for viewing until July 6 on Saturday afternoons or by chance or appointment. Visitors may ring the doorbell, and if Pinkerton is available he will open the gallery. For an appointment, people may call Pinkerton at 217-651-8355. Also available at the "Get Your Kicks" opening will be information on the Logan County Arts booth at the upcoming July, 2016 Arts in the Park festival.
[Pamela Moriearty]