Route 66 Ribs & Rides slated for June 11th in Atlanta
Competitors wanted for BBQ Cook-off
Send a link to a friend Share
[May 31, 2016] ATLANTA - The Palms Grill Café, located on Old Rt. 66 in downtown Atlanta, invites all amateur cooks to join in the fun at the Rt. 66 Ribs & Rides Cruise-In on June 11, 2016. The cook-off is designed to be fun for nonprofessionals.
There will be categories for chicken thighs and pork ribs, with awards given for 1st place ($100) & 2nd place ($50), 3rd ($25 Palms Grill Café Gift Certicate), plus a people's choice award will be made. There is a $65 entry fee, with meat provided by the Palms Grill Café to each entrant (two boxes chicken thighs & three boxes ribs). Blind judging will be conducted per Kansas City BBQ Society guidelines. Each entrant will be provided a 10ft. x 10ft. area in which to set up. All entrants must attend a 7:00am Cook's Meeting held in the backroom of the Palms Grill Café the morning of June 11th. If you would like to participate in the BBQ Cook-Off, 217-648-5077. Please register to participate in the cook-off by or before Wednesday, June 8th.

The Cruise-In is a free event held from 10am-3pm along Rt. 66 in downtown Atlanta. Tickets will be sold starting at Noon for the public to taste samples & vote for the People's Choice Award. Tickets are $1.00 each for 1 rib or ½ chicken thigh.

While in Atlanta be sure stop at the Palms Grill Café for a piece of blue ribbon homemade pie, tour the J. H. Hawes Grain Elevator Museum, get your picture taken with the Bunyon Giant, pick up a Rt. 66 souvenir at the Gunnar Mast Trading Post, have a cheeseburger at Chubby's, visit the Atlanta Museum and the Rt. 66 Memories Museum, enjoy a cold one at "The Korner", buy some homemade candy or a one-of-a-kind item at the Arch Street Artisans shop, then stroll around and see all the assembled Cruise-In cars.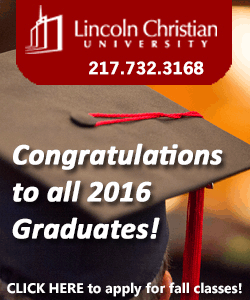 The Atlanta Rt. 66 Ribs & Rides Cruise-In is sponsored by the Atlanta Betterment Fund & The Palms Grill Cafe.

*For more information, contact:
Bill Thomas, Atlanta Betterment Fund
Post Office Box 166 • Atlanta, Illinois 61723
Very Small – Very Friendly – Very Rt. 66
wthomas@teleologic.net • 217-648-5077
[Bill Thomas]