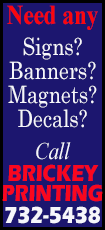 "I always did like children," said Radtke, in her often-familiar soft voice. "I was the third oldest grandchild out of twenty-five, so I was always the one taking care of all the little ones. So I've always had a love for children." This love guided her towards her passion in life although it did take her down a different path at first. "I always thought I'd be a teacher. But then I got to college and I thought I really like this social work end of it, too. I went into the social work part, but then when I graduated there really were not a lot of social work openings. Then the aide job came open here (Mount Pulaski) and it was close to home so I took the aide job."

Radtke calls central Illinois home following a brief stint in Texas. Her father was actually stationed in Texas while serving in the Korean War. In 1953 the family moved back to Illinois and lived in Latham and Decatur before settling on the family homestead located in the Lake Fork Township in 1957.

Radtke attended Mount Pulaski schools and graduated from MPHS in 1970. She earned a B.S. in Sociology from Illinois State University in 1974. She married William Radtke in 1975 and they built their current home in 1976, just a quarter mile south of the family homestead where Mary Ann grew up, according to daughter Renee Martin.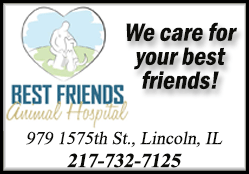 Renee is the reason why Radtke worked only five years (1975-1980) as a teacher's aide. Following the birth of Renee, Radtke decided to stay home with her daughter. Son Chad would soon follow and give Radtke another reason to stay home.

Radtke, who worked as a substitute teacher from 1980 to 1985, explains, "I decided after I went back and subbed, this (teaching) is what I want to do. I only had to go back nine months to pick up the rest of the hours I needed and then I had to student teach." She received her teaching certificate from Sangamon State University in 1985.

Radtke did her student teaching at Elkhart Grade School and was hired full-time there in 1985 as a kindergarten teacher. Not long after being hired in Elkhart the third grade teacher would retire and Radtke would move up to teach third grade. There was also a year that EGS did not have a third grade class so she moved to second grade and then back to third grade, subsequently having those kids two years in a row. She would teach at EGS until its closure in 2007.

Radtke made the transition to Mount Pulaski Grade School in 2007 with a trio of other teachers from EGS. Those teachers were Shelley Mason, Ann Olson and Jennifer Bone. More from these three coming up later.

Mary Ann recalls some memories

On the day of the interview, Radtke was feeling emotional and admitted to being "like a faucet" with her tears in the final weeks. "I'm gonna cry," voice wavering, she said as she was put on the spot to recall some of her favorite teaching memories.

"I've just always loved it. My philosophy has been that if I am bored with something then they (students) are going to be bored with it, so I have to make it fun. I have to change the way you do things so that they can learn and enjoy learning and not realize they are learning." Holding it together quite well, she continued, "Cause if I am bored with the textbook, oh my gosh, they are going to be bored with the textbook. So you gotta change the stuff up."

Without a doubt she added fun to all of her teaching methods and that is what she is so well-loved, well-respected and well-known for.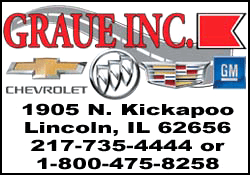 Radtke flashed back to her days at Elkhart Grade School and pulled out a fun memory that remains fresh in the minds of teachers and students who walked the halls of the little school that sat on the bottom of Elkhart Hill.

"Most of the children from Elkhart remember the 'Trip Around the World,'" she said. "We had a reading book and it started in America and it went clear around to every continent. So we had a story, we had a project and the parents would bring in food from that country and we just traveled the world for a whole entire semester. We packed our suitcases at the beginning, and at the end when we came home, the parents would have a cake and decorations for us to welcome us home." She continued explaining the unforgettable experience for the children. "We would write letters like we were really gone. We never left the room. The people from Elkhart and all the children I have had over there still talk about the "Trip Around the World."

She recalled the trip took them to England first, but made stops just about everywhere. "We learned something from every country so at the end they had a landmark of something that they could identify with from every country. We had souvenirs and things and we would make a project." When the students returned from the trip, Radtke said the halls were lined up with the other teachers and students and families to welcome the kids home.

Talk about using your imagination and creating lifetime memories for students. All the while making learning fun.

Back in the USA she talked about the Southwest trip she took the kids on, even though the book only dedicated a page to San Antonio. "Because our book only had one page on San Antonio, I was like, really? So I turned it into a whole month," she said smiling. "I turned it into a Southwest trip where we went to the Grand Canyon, we went to Carlsbad Caverns, Smokey Bear Historical Park, you know, we did all the highlights of the states down there. We mapped out the Four Corners and we all stood in four different states.

Once again we packed our suitcases, we lined up the halls and we wrote letters home." They did indeed mail those letters, too. "They got to practice letter writing and addressing envelopes and we actually mailed them," she said, supporting the USPS as well.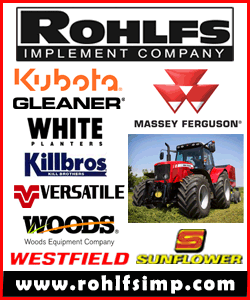 Thoughts from former students

A few of her former students can still recall those trips. Sarah Jackson Wilham had Radtke for both kindergarten and third grade at EGS and she remembered cutting pictures out of magazines and gluing them to paper suitcases to hang in the hallway. Her son, Kellen, also had Radtke in third grade and according to his mom, "Kellen remembers that when they "left" on their trip she had the class walk down the hall, past the pre-school room and down the stairs where they sat and ate cookies and pretended they were on an airplane while Mrs. Radtke read them a book."

Katey Bobell also had Radtke for third grade at EGS and she remembered those trips, too. "That was probably our favorite things to do in her class, but everyday was something completely different and it was never boring that's for sure!"

Marlea Elias was in Radtke's third grade class, too, and although she said she honestly does not have a good memory, she could recall a thing or two about the memorable teacher. "I do remember the class always said "I can't." "I can't do this or that," so she finally made us make boxes and I can't remember exactly, but I know we had to bury the words "I can't" in the ground on the playground behind the school because she wanted us to know we can do anything and wanted us to stop using the word can't because it no longer existed in her class.

She wanted all of us to know we could do whatever we needed or wanted to do. She made coming to school fun and enjoyable because of her generous and caring personality she had for all of us as her students. She always made sure we had fun learning during her class."

Elias also recalled the trips Radtke took them on. "The Trip Around the World was so much fun because we got to bring in different foods made from all cultures and what kid doesn't like food during class!

I also remember the Elkhart Hill trip. She had us write a book on the Elkhart Hill after we took a trip up on the hill for a whole day and learned the history of Elkhart and that was really fun. EVERYONE who went to Elkhart and had her as a teacher would without a doubt say she was the best teacher there ever was! She was and still is a favorite."

"All children are gifted"

The feeling is mutual. Radtke adored her students just as much as they adored her. "They are a part of me. They are a piece of my heart," she said, on the verge of tears again. "You get attached. They are my kids. I cried the last day of school all the time. I just warned them up front that you are going to see me cry. Now I've been crying all year. I just can't imagine life without school."

Changing the subject a bit, she said, "And I had one of the girls in here, you know in my last class, I had her mother in my first class. What are the chances of that happening?"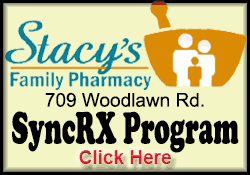 Karyl Davis was one of the lucky ones to have Radtke that first year in kindergarten and then again in third grade at EGS. Her daughter, Cecilia, was a student in Radtke's last third grade class at MPGS.

Both mother and daughter shared their memories. "The third grade class was always one of the best-behaved classes," said Karyl. "It was like they wanted to be good for Mrs. Radtke because everybody loved her. To this day she is still my favorite teacher...that I've ever had."

Meanwhile, little Cecilia flashed a big smile when asked about the beloved teacher and said, "Yes, she cried a lot."

Tears flowing simply because this woman loved teaching children so much. She had a genuine care and concern for each and every child that she taught. She never picked favorites and she found something special in each and every child.

"The motto that I live by is that all children are gifted, some just open their package sooner than others. I don't know who said that... (tearing up and voice cracking) see I can't even talk about it. So that's just been my philosophy to teach by. They are all gifted you just have to find the way to get them to learn."

Colleagues put their two cents in

Now it is time for the trio of ladies with decades of experience working with Radtke, to weigh in with their thoughts on the woman who has been dubbed the "ringleader" of the bunch.

Shelley Mason, a current kindergarten teacher at MPGS, has taught with Radtke for over 30 years.

"Mary Ann is our ringleader," she stated simply. Her retirement is not going to hit me until in the Fall. She has been such a big influence in all of our lives." Reiterating the fact, "She is our ringleader. She could get us to do things that I never thought we would do before."

Here come the stories:

Mason talked of something that happened back in the day at EGS to the principal, Douglas Hawkins, and it was all cooked up by Radtke. "We are going to make this calendar for Doug Hawkins. We are going to dress up in different outfits for every holiday and give him this calendar. She got us to wear...remember Charlie's Angels...well it was me, Jennifer (Bone) and Mary Ann and she dubbed us "Doug's Angels." We were always playing jokes on that poor man and doing stuff to him. Mary Ann could get that whole school wound up."

Ann Olson, the current fifth grade teacher at MPGS was also Radtke's colleague for 31 years and she too has stories.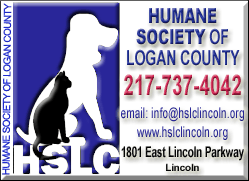 "My fondest memory is Halloween at Elkhart, oh my gosh. Mary Ann loves to dress up. Every year we (the faculty) had to dress up as a theme and she would pick the theme. One year we were a wedding party, one year we were a sandwich, one year we were the Red Hat Ladies and one year we were dressed like people from the 50's. She came up with a theme and we all had to dress up in the theme. I hate to dress up but I did it for Mary Ann," Olson said.

"There is another story but I don't think I better tell that one," and then Olson proceeded to spill the beans on Radtke. "It dealt with a costume of a female anatomy. Mr. Hawkins was having a really, really bad day. It was graduation practice so she put on a raincoat and this fake body and she flashed him." Only Radtke would do such a thing.

Olson summed up her friend like this, "She loves to have fun. She laughs all the time. She loves to laugh just like Lucille Ball."

Mason recalled that body suit, too. "And that thing with the body outfit she had? Oh my gosh," laughed Mason. "The day she did that to Bill Rucks I thought he was going to fall out of his chair." Apparently she flashed Rucks during a teacher's institute one day and recruited Mason to help. Mason's job was to make sure Rucks was in his room alone and she told him, "Mary Ann needs to ask you something and show you something." Rucks did a double-take and had the "silliest grin on his face" when he looked up from his desk and saw Mary Ann sit down in a chair and reveal her body suit, said Mason. Mason laughed recalling what Radtke said that day about Rucks, "Man of few words, but that was worth it."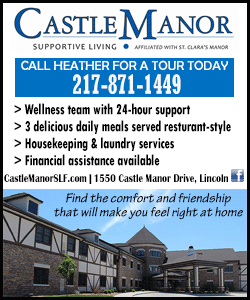 Jennifer Bone rounds out the trio of teachers that has taught with Mary Ann for decades. Bone, a second grade teacher at MPGS, has 29 years of experience teaching with Radtke. Bone was fresh out of college when she was hired at EGS and was placed in a classroom next to Radtke.
"She was the one who was a great help," Bone said of Radtke. "How do we do lunch, how do we do this, what's the procedure? I was the young one and she was always the one that had whatever you needed. If you needed magazines for the kids to cut pictures out of, she had them. If you needed a ball of yarn in red, she had it. She collects a lot of stuff. She's a saver. When you need anything you can be guaranteed she has it. She's a great one to help out with anything, too. We became good friends. My kids adore her."
Bone mentioned how when her mother-in-law passed away and daughter Allison was turning two, Radtke "showed up at McDonald's with birthday hats and the whole shebang" to help throw a birthday party for the kids and make sure they could have fun despite a tough family situation going on. Bone concluded with, "She goes above and beyond what is needed for teaching."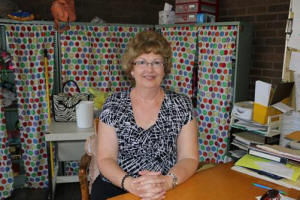 Her third grade teaching counterpart, Megan Jones, joked that Radtke's desk is "usually a mess but she knows where it all is."

"The motto that I live by is that all children are gifted, some just open their package sooner than others. I don't know who said that" Mary Ann Radtke said while tearing up and voice cracking, "see I can't even talk about it."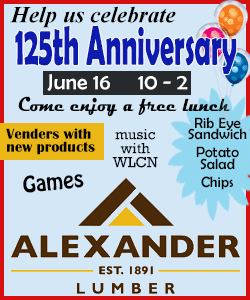 Megan Jones, the other third grade teacher at MPGS, has taught five years in a classroom next to Radtke and she offers the same sentiments as Bone. "I think she's willing to go the extra mile for the experience for the child," said Jones. "She will put in the extra hours in the evenings and on the weekends to seek out those resources for the students. I saw her at Dollar General the other day with a list of things for a project for the kids. I think they were getting ready to make volcanoes. She didn't have the supplies so she had her list and she wanted to make sure the kids got that experience."

Jones, who admits that she has gotten to know Radtke real well these last five years, said she recently told her emotional coworker, "You know, I always tell her when she starts to tear up, that you're just a good example of someone who is retiring. She's not bitter, she's not dreading to come to work everyday, she still wants to come."

In fact, Radtke was having reservations about retirement as the end of her teaching career drew near, but it was obviously too late to change her mind. She put in for retirement four years ago, taking advantage of the incentives and thinking she would be ready when the time would come.

The heartfelt passion she showed for her job obviously impacted Jones. "What a good way to go out. I hope that's the feeling I have after thirty-some years of teaching. She's always ready for the day. Ready for the students," said Jones.

Finally, Jones also came up with an interesting fact about Mary Ann. "She had a class in Elkhart that nicknamed her "Radical Radtke," said Jones, citing, "This is an example of how a lesson on adjectives would end up going in her classroom." But it's not all about putting the fun in learning for the students with Radtke, she also has left a lasting impression on her colleagues.

Mason is certainly one of those friends and coworkers who has felt her presence. "Mary Ann could always make me laugh, always make me smile. She's going to be greatly missed. She's a wonderful teacher.

"One thing that she did that I do in my classroom now is I would hear her doing the Pledge of Allegiance with her kids, and then they would sing a patriotic song." Radtke did this back in the day at EGS.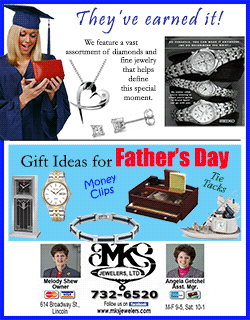 Mason continued, "She sang the whole song for the whole month. There were days that I said if you sing that song one more time I am going to scream. But I do it at MPGS now with my kindergarteners because she had to stop doing it because she is in the pod area and she was afraid of disturbing everybody.

"That's one thing I get from her....making the kids do a patriotic song and they absolutely love it. So that's the legacy she gives to me."

Mason offered more on the do-it-all woman who has impacted the Mount Pulaski community - past, present and future generations. "She's one of a kind. She was born and raised here, went through this school system and came back and gave her all.

"The amount of stuff that she did for the community and what she got her third graders to do that one year for the courthouse. When they raised over $10,000, that was just absolutely phenomenal. She is very inspirational. She's a doer and she gets everybody united."

Time to talk retirement

MPGS teachers and staff love a party and Radtke was going to be treated to one no matter what, even though she preferred things be kept simple.

According to daughter Renee Martin, "Mom was surrounded by her fellow colleagues, principal, superintendent, and the president of the school board, along with some family. Ann Olson, Shelley Mason and Jennifer Bone gave a small introductory speech and Mr. Newton presented Mom with a glass vase. Fried chicken was provided by MPEA and her colleagues brought various food items to eat. They were all delicious, by the way. Mom was also given cards and a lovely bouquet of flowers."

The party lasted about an hour, said Martin, and "Mom laughed and cried, but overall held it together nicely!"

Mason added. ""The other day she told us "I don't want to talk at my retirement, don't do a video, don't do a gag"....'cause those were all the things that she would make us all do to the retiring people. She said, "I won't be able to handle it. I will cry." Well sure enough we didn't do that and she cried anyway.""

Martin also said that her mom looks forward to spending time with the grandchildren and coming back as a substitute teacher at MPGS during retirement. Radtke herself confirmed these retirement plans, and more.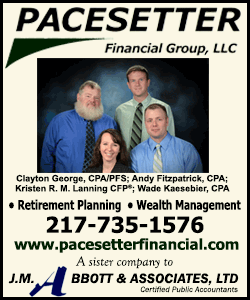 "We are planning on traveling. I don't want to be here when school starts so we are going to take a trip," said Radtke, including husband Bill on that trip. "But I will come back. The boys are going to be in first grade and second grade. I will come and help with them with field trips and if they need help in the classroom. I am going to sub, too. I just cannot imagine life without school. It's been my life for almost 40 years."

Her travel plans include the boys, grandsons Dean and Reed, whom she babysits every Thursday and takes on adventures throughout central Illinois exploring the local sites.

It's certain that Radtke will keep busy volunteering, too. She's always been very active in the Mount Pulaski School District, the local 4-H and the Latham United Methodist Church.

She is well-known around the area as the donut maker who has helped to raise countless funds for the church youth group. Along with her sister, Jean Davis, together the two ladies make quite the donut-making duo.

Radtke should also have more time for fun for herself with this retirement gig on the horizon. In the past, she has been a contestant on "Let's Make a Deal" and in the "Wheel of Fortune" audience supporting a friend. She was supposed to audition for the show herself but she could not make it, so her friend went instead. "She took my audition for the "Wheel of Fortune" because I could not go, so then I got to go with her for the show," said the ever-so-supportive Radtke.

Maybe when the next opportunity arises, she will have time to go on that audition and then her friend can see her spin the wheel.

A final word from Mary Ann

She recently told her daughter in a conversation, "I have always prayed that somewhere with someone I could make a difference. I sure hope that happened."

You can bet your life on it, Mary Ann! Congratulations on retirement!

[Teena Lowery]

Post-notes:
I just cannot help myself....here's my last word:

I recall sitting in Class 1A at MPGS when a new teacher by the name of Mrs. Radtke joined our classroom. She would sit beside us and listen to us read while our teacher, Ms. Gail Wise, was busy doing other things. I recall that my first and lasting impression of her was that she was just a pretty lady and a FUN person. She was always smiling and had so much patience with us rowdy first grade students.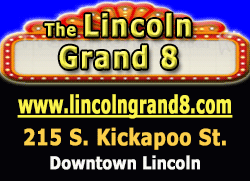 My opinion of her has never changed and my respect and admiration for her has certainly blossomed upon hearing all the wonderful stories about her and reading the various Facebook posts recently.

I also felt the need to reach out to Douglas Hawkins, the EGS principal that Mary Ann and company tormented throughout the years. Hawkins was pleasantly surprised to hear of Mary Ann's retirement and he offered this, "She is a wonderful person and a wonderful teacher. I had a great staff and they were very concerned about all the kids and how they performed. She was just a top-notch teacher and I really enjoyed having her." He laughed upon hearing that she was hesitant about retiring. "Give her just a little bit and she will get the taste of it and she will realize just how nice it is."

I couldn't agree more...I've yet to talk to a retired person who says they don't like it. I look forward to seeing Mary Ann again soon.

In the meantime, when I told her this was probably the longest article I've ever written, she wrote back, ""One sentence could be enough - "Mrs. Radtke retires after 31 years." lol quick read.""

Finally here is a quick rundown of her family these days:

Her mother Mary Pope lives in Mount Pulaski and recently broke her hip and foot. Add taking care of Mom to her list of retirement duties.

Brother Jack Gasaway and sister Jean Davis live close by, like really close by, with their families.

Husband Bill Radtke was not reached for comment, my bad, but I am pretty sure he's looking forward to having Mary Ann around more.

Children, Renee and Chad, and step-children, Dawn and Tyler, can also look forward to more quality family time.

Grandchildren, Dean and Reed, will undoubtedly keep Mary Ann hopping and by Christmas, I predict she will be laughing at people that are still working full-time.

Last but not least, who is going to fill those shoes?

Recent Southern Illinois University-Edwardsville graduate Carly Powell is set to be the new third grade teacher at MPGS. Powell is the daughter of a teacher, Linda Smith of Elkhart, and a State Farm Agent, Deron Powell, of Lincoln.

Many congratulations to Carly and no worries, you have a trio of ladies there waiting to take you under their wing! Not to mention a young counterpart who will teach you the ropes in "the pod" as well.

Best wishes to you!