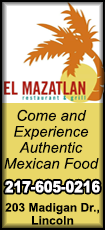 This year's winners were determined by a public voting campaign via the Midwest Technical Institute website. Winners from the Springfield area entries include Kyle Johner of Hartsburg High School. From the East Peoria entries, Matthew Chapman of Olympia High School is among the winners.

Winners of this year's scholarship program will receive a 100 percent tuition-paid scholarship for any of MTI's courses and programs, including those in welding, HVAC, medical assisting, dental assisting, medical coding, CDL and others.

Founded in 2013 as a collaboration between MTI and Mike Rowe - best known as the host of the reality show 'Dirty Jobs' and CNN's 'Somebody's Gotta Do It' - the program is committed to assisting today's high school students in receiving the hands-on, workforce training necessary to help close the nationwide skills gap in a number of skilled-labor industries.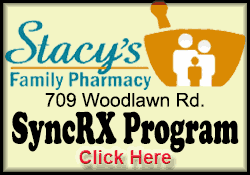 To be eligible for the program, students submitted a short essay and video detailing why they deserved to win one of this year's scholarships. Submitted videos were then subject to a period of public voting via MTI's website where the videos with the most votes were selected as winners.

MTI's Director of High School Development Eric Gleason believes the scholarship program offers winners more than just a free, skills-based education.

[to top of second column]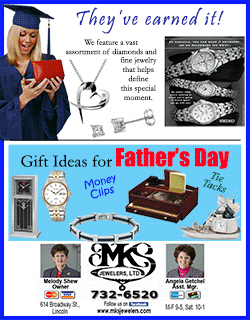 "The Mike Rowe scholarship gives winners a sense of accomplishment and pride, not to mention the recognition," Gleason said. "The effort these students put into this scholarship can give them the confidence to accomplish great things in their career and life."
A partnership between MTI and the mikeroweWORKS Foundation, the program awards seven students at each of MTI's five campus locations annually with a tuition-free scholarship. The program also works to promote the value of hands-on, vocational training for a number of in-demand mechanical trade, allied health and transportation industries.

For more information on MTI or the scholarship program, contact MTI Director of Marketing Stacey Wierman at 217.527.8324 ext. 1178, or via email at swierman@midwesttech.edu.
[Stacey Wierman, Midwest Technical Institute]
About Midwest Technical Institute

Midwest Technical Institute offers hands-on training in a number of mechanical trade and allied health career fields to help students succeed as a member of today's rapidly-changing workforce. MTI, along with its sister school, Delta Technical College, operates seven campuses across the Midwest and Mississippi Delta regions. For more information, visit www.midwesttech.edu.