Logan County Continues Collaborative Effort to Address Heroin
Send a link to a friend Share
[June 09, 2016] LINCOLN - The Healthy Communities Partnership Heroin Task Force reconvened May 16 to continue its work to address heroin use, overdose, and death in Logan County. The four-pillar approach – prevention, treatment, enforcement and harm reduction – is being used as a framework for discussion and creating a comprehensive plan. The approach has been successfully used in such cities as Geneva, Zurich, Frankfurt and Sydney resulting in a dramatic reduction of drugs users and decreased overdose deaths.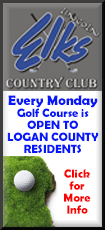 The first planning meeting addressing prevention was held on February 25, and the group continues to work through each pillar. On May 16, the enforcement pillar was the focus. Enforcement engages a broad range of activities carried out by regulatory agencies, licensing authorities, police, the courts, and other sectors within the criminal justice system.
Law enforcement officers from all ranks and disciplines were asked to be present for the discussion, some of which conduct undercover operations. Therefore, the discussion was held without media present to protect law enforcement practices and techniques.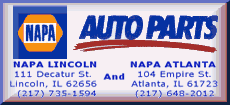 The meeting began with a discussion of how overdose calls are handled in Logan County. The discussion allowed representatives from enforcement to discuss how they work together and opportunities for interventions. The current practices for naloxone, the overdose reversal drug, were discussed. Fundraising events throughout the county are making it possible to purchase the drug for all first responders and training is being planned with the Logan County Department of Public Health.

The influence of a positive police presence with young children was discussed including the best age for the programs, agreeing that sixth grade is often too late for children who are living in challenging environments. School representatives discussed the importance of programs during school and after school.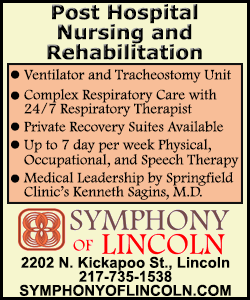 The group also focused on the important role the community plays in supporting enforcement of the laws. The enforcement discussion will continue, and the treatment pillar will also be discussed at the next meeting scheduled for Monday, June 13. Working teams who are currently addressing strategies identified for the prevention and harm reduction pillars will meet on June 9 to discuss their progress.
If you would like information about the efforts, contact Angela Stoltzenburg at Healthy Communities Partnership by calling 217-605-5008. HCP is funded by the Abraham Lincoln Memorial Hospital Foundation.
[Angela Stoltzenburg]