Lug nut rule catching out some crews
Send a link to a friend Share
[June 10, 2016] By Jonathan Ingram, The Sports Xchange

When Dale Earnhardt Sr. won his first and most improbable championship in 1980, he was one disastrous pit stop away from losing the title to Cale Yarborough. After leaving his pits at the Ontario Motor Speedway too soon, Earnhardt Sr. ran over his jack. Once on the track, he discovered he had a loose wheel, which was vibrating because of missing and loose lug nuts.

Would Earnhardt Sr. have taken the chance that the wheel would not fall off at the high-speed, 2.5-mile California oval in order to win his first championship? The question never got answered. NASCAR officials called the Rod Osterlund team's Chevy back to the pits for a stop-and-go penalty for running over the jack exiting the pits. That gave crew chief Doug Richert and the pit crew a chance to get all the lug nuts on and tight.

Flash forward 36 years and drivers trying to make this year's Chase were often forced to make the same decision early in the season. Stay out with a wheel vibrating from missing or loose lug nuts or give up track position to return to the pits?

After criticism from Tony Stewart, NASCAR finally fixed the problem - before any wheels had disengaged - by requiring five lug nuts to be secured to each wheel. Most teams were trying to get by with four, often resulting in a loose wheel if one lug nut was not secure.

Since the rule change started at the tenth round at Talladega, several crew chiefs have been fined the mandatory penalty for a first infraction of $20,000 and suspended for one race. Also, Carl Edwards was knocked out of the running for a $1 million winner's purse at the Sprint All-Star Race when his car was discovered to have a loose lug nut.

At last week's race at Pocono two crew chiefs were missing in favor of substitutes - Tony Gibson, who directs the entries of Stewart-Haas Racing driven by Kurt Busch, and Randall Burnett, who directs A.J. Allmendinger's cars at JTG/Daugherty Racing.

Previously, Adam Stevens, who directs Kyle Busch's entries at Joe Gibbs Racing, was given a one-race suspension, which dampened considerably the post-race victory celebration in Kansas. Busch's winning car had four tight lug nuts on one wheel with a fifth lug held on by glue and tape. It didn't pass the minimum torque test.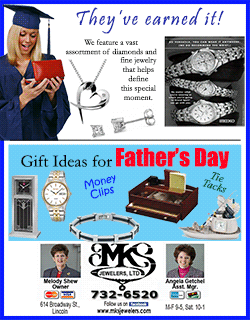 After the Pocono race, Kyle Larson's crew chief, Chad Johnson, was suspended for Sunday's race at the Michigan International Speedway due to a lug nut violation in post-race inspection. Penalties will escalate, said the NASCAR rule memo released in April, if there are repeated infractions by one crew. If a wheel falls off during a race, the crew chief will be given a four-race suspension.

In retrospect, the sanctioning body put teams into a safety dilemma by allowing them to choose how many lug nuts were used. And it added little to the drama when drivers were constantly radioing to their pit crews about wheel vibrations from only three of four lug nuts being secure.

[to top of second column]
Given Stewart's recent bouts with injuries - none in a Sprint Cup car - one can understand his concern as a car owner and driver about safety. But at bottom, his cry of foul, which cost him a $35,000 fine, was also likely designed to try to slow the juggernaut of the Gibbs team. In the eyes of many, JGR was making the most of the open lug nut choice during pit stops, particularly at the end of races.
Are we in a better place now?

There are far fewer drivers calling in with wheel vibrations, which is better for the over-all conduct of races and safety. Even absent an official for each pit stall, the Pit Road Officiating video can observe wheel and tire exchanges on the right side, which helps enforce the rule. The left side wheels are the last to be exchanged in a four-tire stop, so sometimes drivers can get out of the pits with just four lug nuts without being detected and without a wheel vibration if they're all tight.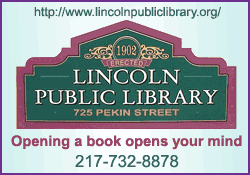 Did NASCAR overreact with the rule change? The potential of a crew chief suspension would appear to put some bite into the enforcement, even if Gibson's team and driver Kurt Busch won at Pocono without him as engineer John Klausmeier made the calls. If races are won and lost on chassis changes over the course of the race, then it's usually a serious penalty to have a substitute leader working with a driver to make those changes - even if the regular crew chief is engaged during the race by radio and telephone communication.

Can teams still fudge on lug nuts during the course of a race and before the last pit stop? Probably - as long as four lug nuts are tight such as those on Busch's Toyota in Kansas, which ran an entire final stint without a problem.

The key element is that drivers are no longer forced to debate themselves about wheel vibrations. If they have one, there's no longer any decision about "toughing it out" and taking the risk. Once a driver notifies the team by radio of the problem, then he or she might as well pit to check it out before NASCAR makes that call with the threat of a further penalty to follow.

There may not have been any wheels disengaging in the first nine races absent a lug nut rule, but it's far less likely to happen now. As yet, no driver has been taken out of contention by a mid-race call from NASCAR to head back to the pit road to check on the lug nuts - in a justified circumstance or in a "blown call."

Meanwhile, the juggernaut of Joe Gibbs Racing continues to be the dominant team of the 2016 season.

-----------------------------------------------
[© 2016 Thomson Reuters. All rights reserved.]
Copyright 2016 Reuters. All rights reserved. This material may not be published, broadcast, rewritten or redistributed.